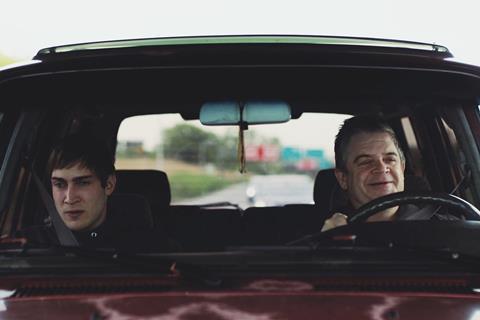 James Morosini's I Love My Dad starring the writer-director alongside Patton Oswalt has won its second major prize at the in-person SXSW 2022, earning the Narrative Feature Competition audience award.
The film won the Narrative Feature Competition jury prize last week and tells of a man who catfishes his son in an effort to reconnect.
David Siev's Bad Axe took the Documentary Feature Competition prize for its account of an Asian-American family fighting to survive in Trump's America, while Kestrin Pantera's comedy Pretty Problems about a couple on a wild weekend won the Narrative Spotlight award. Guantanamo Bay film We Are Not Ghouls directed by Chris James Thompson earned the Documentary Spotlight award.
In other audience awards announced on Wednesday (23) Donald Glover's comedy-drama rap series Atlanta directed by Hiro Murai took the Headliners audience award after the festival premiered the Season 3 opener, Bruce Gladwin's activism drama Shadow took the Visions prize, and Bill Posley's gang initiation horror Bitch Ass the Midnighters prize.
Other winners included Juliana Maite's Puerto Rican OCD drama Without Prescription in Global, Kathlyn Horan's country music comeback documentary The Return Of Tanya Tucker - Featuring Brandi Carlile in 24 Beats Per Second, and Kelcey Edwards's documetary The Art Of Making It about aspiring artists in Festival Favorites. Sony Pictures Classics acquired worldwide rights to the Tanya Tucker documentary last week in the first on-site deal at the festival.
Read the previously announced SXSW juried and special awards here. The festival ran from March 11-20.