The independent and alternative cinema showcase (Apr 28 - May 7) will have the world premiere of Choi Seung-ho's controversial Spy Nation.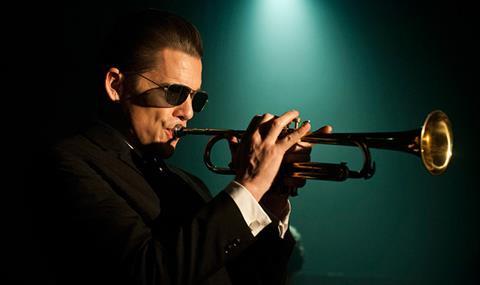 The 17th Jeonju International Film Festival (JIFF) has announced it will open with Robert Burdeau's Born To Be Blue, starring Ethan Hawke as Chet Baker.
South Korea's second largest film festival - focused on independent and alternative cinema - JIFF will close with the remastered version of Ryoo Seung-wan's feature directorial debut Die Bad.
New JIFF festival director Lee Choong-jik said: "Ryoo Seung-wan's film was in to the first edition of the Jeonju International Film Festival. It is now in its 17th edition and Ryoo Seung-wan has grown into a director who represents Korean cinema. Director Ryoo still has the independent film spirit, even when he's making commercial films. That spirit is something we have in common. We're reviving the 10-day festival's Closing Film and expanding outdoor screenings, and it is with that intent that we selected the remastered version of Die Bad as our Closing Film."
The remastered DCP is eight minutes shorter than the original, which played at international festivals in 2000 and 2001.
Lee also announced a new Korean documentary award of KW10m ($8,800) for a film to be selected from the Korean Competition and the Korea Cinemascape sections.
This year JIFF has a total of 211 films from 45 countries with 49 world premieres and one international premiere. Running April 28 – May 7, the festival will hold its awards ceremony on its eighth day, and its closing ceremony on the tenth.
A celebration, not a battlefield
In Korea Cinemascape, the festival will have the world premiere of Choi Seung-ho's already controversial Spy Nation, a documentary about the National Intelligence Service's involvement in an espionage trial.
Asked if any pressure was put on the festival because of the film, executive programmer Kim Young-jin said: "I haven't heard anything. Jeonju film festival is great in that sense. There was a lot of talk when we screened Project Cheonan Ship [a documentary that casts doubt on the South Korean government's claim that North Korea was responsible for the sinking of a navy ship] as well and there was some pressure, but it only came to me in a 'three cushion' [billiards] kind of way."
Jeonju mayor and chairman of the JIFF Organizing Committee, Kim Seung-su emphasized the difference between Jeonju and Busan, where City Hall and the Busan International Film Festival are embroiled in a battle over freedom of expression and programming independence.
"Jeonju International Film Festival is focusing on its identity of 'alternative' and 'independent' cinema. A film festival is supposed to be a festival, a celebration - not a battlefield. An organizing committee chairman's job is to guarantee that a festival can be celebrated and that freedom of expression can be protected within the fence [of the festival]," he said.
Jeonju Cinema Project 2016
The Jeonju Cinema Project, in its third year of producing feature films instead of the previous shorts triptychs of the Jeonju Digital Project, will world premiere:
- Kim Soo-hyun's Great Patrioteers, a black comedy about a young left-wing man and who becomes close to a conservative old man to disastrous results.
- Lukas Valenta Rinner's The Decent, which follows a Buenos Aires housemaid working in a gated community who discovers a nudist swingers' club.
- Cho Jae-min's A Stray Goat, which follows a couple of high school students alienated in the small town of Goseong. (This is also the first of the Myung Films Institute graduation films and it stars K-pop group GOT7's Junior, a.k.a Park Jin-young.)
The International Competition jury is made up of Cinematheque Francais director and former journalist Jean-Francois Rauger, Canadian director Denis Cote (Vic + Flo Saw A Bear), recent Locarno Best Actor winner Jung Jae-young (Right Now, Wrong Then), Korean director Oh Seung-wook (The Shameless) and Greek filmmaker Athina Rachel Tsangari (Attenberg).
The fest will hold retrospectives on Philippe Grandieux - with eight films including Back To Sarajevo and Sombre, 'Shakespeare In Cinema' - commemorating the 400th anniversary of the Bard's passing with films such as Roman Polanski's Macbeth and Derek Jarman's The Tempest, and a special focus on modern Chilean cinema including Pablo Larrain's Berlinale Silver Bear winner The Club.