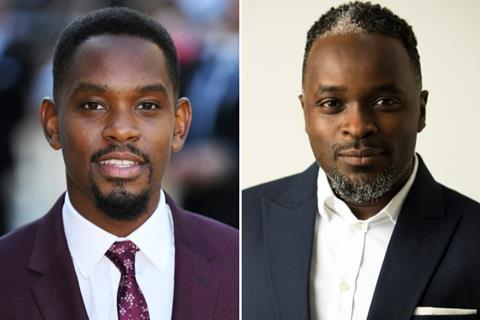 The British Urban Film Festival (Buff) has announced the nominations for its 2021 awards, set to take place on December 10 at Peckhamplex cinema in south London.
Duaine Carma Roberts' opening night film Navy and Balbeer Bahi's closing night film Unintentionhell have each received three nominations. Navy follows childhood friends on a formative music tour and stars Rocks' Shaneigha-Monik Greyson, while Unintentionhell focuses on a grieving father seeking revenge on the perpetrator of his daughter's murder. See the full official selection here.
Scroll down for the Buff 2021 nominees
Last year's ceremony had no audience, however, for this year's edition an in-person audience has been confirmed. Actor and filmmaker Femi Oyeniran will host the ceremony for the fourth time, with Boxing Day director Aml Ameen, Bridgerton star Ruby Barker (both former Buff award winners) and Gone Too Far writer Bola Agbaje attending as guest presenters.
As has been previously announced, pioneering filmmaker Menelik Shabazz, who directed 1981 drama Burning An Illusion, will receive a posthumous honorary award, after passing away earlier this year owing to diabetes-related complications.
Buff will run as a hybrid in-person and online event from December 4-10.
Buff 2021 awards nominees
Best actress
Ava Ghir, Unintentionhell
Ophelia J. Wisdom, Navy
Bukky Bukray, The Gospel According To Gail
Maia Watkins, Just Delivered
Best actor
Rez Kabir, Unintentionhell
Emiko, Navy
George Russo, Baby Boy
Martin Delaney, Officer Down
Best feature film
Navy, dir. Duaine Carma Roberts
Unintentionhell, dir. Balbeer Bahl
Black Mail, dir. Obi Emelonye
I Want Out, dir. Samuel Adigun
Best documentary
Black Creative, dir. Meena Ayittey
Barbara Lee: Speaking Truth to Power, dir. Abby Ginzberg
Ain't Your Mama's Heatwave, dir. Elijah Karriem
Ultraviolence, dir: Ken Fero