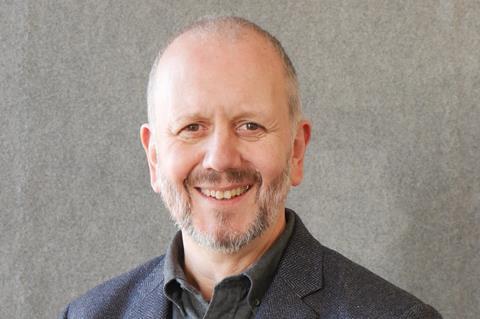 New projects from producers and production companies behind The Father, Born To Be Blue, Mustang and I'm No Longer Here are among the roster at the virtual 16th Ontario Creates International Financing Forum (iff) set to run from September 12-13.
The two-day co-financing and co-production market, which will run online due to the pandemic, serves international and Canadian producers developing mostly English-language projects and takes place in association with Toronto International Film Festival.
Sessions encompass one-on-one producer and executive meetings with 42 executives in attendance including new companies like Voltage Pictures, IFC Films, Elle Driver, Netflix and WME; an exclusive panel discussion; a producers meet-and-greet to discuss pressing industry topics; and two roundtables on the future of financing hosted by Mogul Productions and BlockFilm.
This year's 41 participants comprise 21 Canadian producing teams and projects from Alberta, British Columbia, Manitoba, Nova Scotia, Ontario and Quebec, and 20 international teams from UK, Australia, Brazil, Croatia, El Salvador, Finland, Germany, Greece, India, Israel, New Zealand, Scotland and the US.
iff 2021 is produced by Larisa Gutmanis and will be presented via a digital platform with producer and executive meetings scheduled across international time zones. Projects include diverse and LGBTQ-themed narratives, female-driven stories, comedies, romance, and drama.
Select Canadian projects include:
Heart Land, a horror feature that David Parfitt (The Father, Shakespeare In Love, pictured), Byron A. Martin and David Carson will produce. Weta Workshop creature designer Richard Taylor is on board and the producers have assembled a $15-30m P&A fund for a 2,000-screen North American release;
Kipkemboi, a Kenya-set drama from Ontario producers Jennifer Jonas and Leonard Farlinger (upcoming TIFF world premiere Kicking Blood, Born To Be Blue). Hubert Davis (Hardwood, Aruba), the first black Canadian director nominated for an Oscar, will direct;
The Evening Chorus, a historical drama from Manitoba producer Liz Jarvis of Buffalo Gal Pictures (Sean Penn's Cannes selection Flag Day) and Ontario producer Adrienne Mitchell and Zach Marcovici of BentFrame Film and TV. Adrienne Mitchell (Durham County, Bellevue) will direct;
Perigean Tide, a TIFF Filmmaker Lab participant from British Colombia producers Tyler Hagan and Sara Blake of Indigenous-owned company Experimental Films (The Body Remembers When The World Broke Open). The project has support from Telefilm Canada and Japanese-Canadian filmmaker Meredith Hama-Brown (Broken Bunny) will direct.; and
Pappi, an Indian tween comedy from Ontario producer Dan Bekerman (Falling, The Witch) of Scythia Films and Christopher Yurkovich of Stellar Citizens. South Asian screenwriter and author Jagjiwan Sohal (Dino Dana; Dino Dana: The Movie, Ghee Happy) wrote the screenplay.
Select international projects include:
Not Made For This World, a Hollywood-set drama from German producers Anja Uhland and Joanna Colbert of Uhlandfilm (Deniz Gamze Ergüven's Mustang). Antonia and Francesca Pollack will direct;
Animal, a drama from Greek producers Maria Drandaki and Maria Kontogianni of Homemade Films (Limbo, Her Job, The Miracle Of The Sargasso Sea). Sundance Screenwriter's and Director's Lab alumnus Sofia Exarchou (Park) wrote the screenplay and will direct;
Mother Wild, a fantasy drama from UK producer Farah Abushwesha (BBC Amazon series The ABC Murders) from production company Rocliffe. South African-born Claire Tailyour (BBC/Netflix's Get Even) will direct;
The Mesopotamian, a romantic drama from Brooklyn-based producer Gerry Kim (I'm No Longer Here) and Turkish-born filmmaker Esra Saydam of PPW films. Esra Saydam (Across The Sea) wrote and will direct;
Any Means Necessary, a drama about the Spycops undercover police scandal from UK producers Alastair Clark and Anna Griffin (Calibre). Sandra Goldbacher (The Governess, Me Without You) will direct;
Te Adoro (I Love You), a musical romance set in El Salvador from Los Angeles-based producer Oscar Torres (Bravetown, Innocent Voices) and El Salvador-based producer Andre Guttfreund (Region Of Ice, 1977 best short film Oscar winner); and
Arrangements Of Love, a rom-com from India- and Los Angeles-based producers Sunitha Tati and Venkat Somasundaram of Guru Group (Oh Baby…). BAFTA-nominated director Philip John (Moon Dogs, Downton Abbey, Outlander) will write and direct the Chennai-set film.
Since 2006 more than 100 projects launched at iff have been financed and produced, with several others currently in production and post-production. Prior titles include TIFF premieres Castle In The Ground, Sharkwater Extinction and Maudie, as well as The Tale and Incendies.
The forum is made possible by founding partners Telefilm Canada and the UK's department for international trade. Click here to read the full selection of Ontario Creates iff 2021 producers and projects.