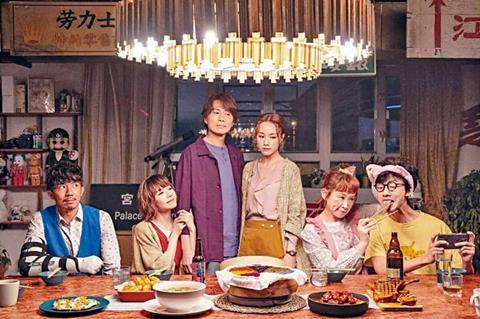 The New York Asian Film Festival (NYAFF) has unveiled the first films for its 20th anniversary edition, including Yoon Jong-seok's Korean mystery thriller Confession, Sunny Chan's Hong Kong comedy Table For Six, Arvin Chen's Taiwanese romantic drama Mama Boy and Kazuya Shiraishi's Japanese serial-killer thriller Lesson In Murder, all of which are North American premieres.
This year will mark NYAFF's full return to the big screen, following a virtual 2020 edition and a hybrid 2021 edition. More than 60 new and classic titles from Asia will be presented as in-person screenings at Film at Lincoln Center (FLC) and the Asia Society, from July 15–31.
"We've been really impressed with the quality and diversity of films made during the trying times of the pandemic, and we're especially excited that we can once again welcome guests from all over Asia to the stage at FLC, giving them the spotlight they deserve," said Samuel Jamier, executive director of NYAFF and president of the New York Asian Film Foundation.
Thai romantic comedy Fast & Feel Love was announced earlier as the festival's opening film. Director Nawapol Thamrongrattanarit will join on the opening night along with lead actress Urassaya "Yaya" Sperbund who will be honoured with the Screen International Rising Star Award.
International guests also include Japanese director Shinji Higuchi who will attend the US premiere of his megahit Shin Ultraman; drag queen and transgender More who is the subject of Lee Il-ha's LGBTQ documentary I Am More; and Hong Kong singer-actress Josie Ho, the producer of shot-in-Iceland documentary Finding Bliss: Fire And Ice.
Also among the 39 films that NYAFF announced today are the world premieres of Uchida Eiji's Offbeat Cops, starring Hiroshi Abe, and Benny Lau's We Are Family, and the international premieres of Kazuo Maeda's Broken Commandment, Kwon Soo-kyung's Stellar: A Magical Ride and Shen Dan-Quei's The Funeral.
Following a new partnership with the New York-based CineCina Film Festival (CCFF) for the promotion of cultural exchange, NYAFF's inaugural CineCina Selections include a few titles from mainland China such as Li Gen's Before Next Spring, Wei Shujun's Ripples Of Life and Geng Jun's Manchurian Tiger.
Five modern classics by Hong Kong auteurs will be showcased to mark the 25th anniversary of the establishment of the Hong Kong Special Administrative Region, including Wong Kar Wai's Happy Together, Stephen Chow's Kung Fu Hustle and Running On Karma by Johnnie To and Wai Ka-Fai.
NYAFF will reveal the rest of its lineup and further guests and awards in the coming weeks.