Lionsgate UK has picked up Karyn Kusama's crime thriller Destroyer, starring Nicole Kidman, following the film's premiere at Telluride and screening in Toronto.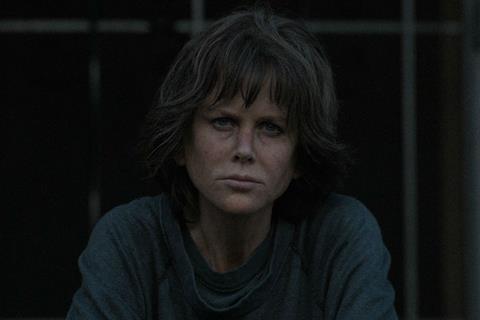 International rights are being sold by Thorsten Schumacher's Rocket Science. Annapurna will release in the US.
Kidman stars in the film as a Los Angeles police officer who, as a young cop, was placed undercover with a gang in the California desert. When the leader of the gang re-emerges many years later, the officer must work her way back through the remaining members and into her own history to finally reckon with her demons.
Tatiana Maslany, Sebastian Stan, Bradley Whitford, Toby Kebbell, and Scoot McNairy also star in the film that was fully financed by 30WEST. It was produced by Fred Berger of Automatik with Phil Hay and Matt Manfredi, who also wrote the screenplay.
Screen's review said that Kidman "brings such compelling conviction to her role as a tormented detective that she single handedly imbues the film with urgency and authenticity".
Lionsgate has had a busy month, also taking UK rights to Max Minghella's feature debut Teen Spirit, with Elle Fanning, Kristoffer Nyholm's thriller Keepers, starring Gerard Butler, Adewale Akinnuoye-Agbaje's Toronto drama Farming, starring Kate Beckinsale and Gugu Mbatha-Raw, and Peter Cattaneo's upcoming Military Wives, with Sharon Horgan and Kristin Scott-Thomas.