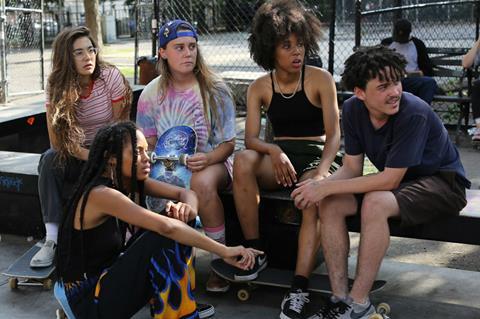 UK production outfit Pulse Films has hired Dimitra Tsingou as President of the scripted division.
Tsingou was previously COO & president of production at Protagonist Pictures where her credits included The Florida Project and Lady Macbeth.
Tsingou will concentrate on business expansion to help implement the studio's scripted content strategy.
Pulse producer Lucas Ochoa has also been promoted to CCO and will oversee the scripted slate of films and TV shows, as well as show running.
Pulse projects include Sundance title Skate Kitchen and Netflix pick-up Kingdom Of Us, and multiple BIFA winner American Honey.
Tsingou said: "I am delighted to be joining Pulse Films at this very exciting stage of the Company's life and to have the opportunity to help lead and deliver the expanding global ambition in scripted film and TV. Thomas and Lucas have been developing a fantastic slate, which together with the strong team and existing partnerships, provides a great foundation for the future of the division and its growth."