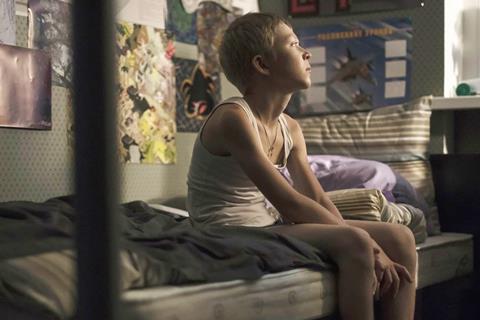 Andrey Zvyagintsev's Loveless has been selected as Russia's entry for best foreign-language film at the 2018 Oscars.
The film was part of the official selection at this year's Cannes Film Festival, winning the Jury Prize. Screen's review described it as "a cruel, desolate, unforgiving image of Russia's new middle class".
Zvyagintsev's previous film, Leviathan, was also submitted by Russia for the 2015 Oscars, where it made the five-film shortlist.
The director's work is controversial in Russia. After Leviathan won at the Golden Globes, culture minister Vladimir Medinsky said of the film: "However much the authors made the characters swear and swig litres of vodka, they are not Russians. I did not recognise myself, my colleagues, friends or even friends of friends in Leviathan's characters."
Zvyagintsev told Screen during Cannes that after the uproar created by Leviathan, he made the conscious decision not to apply for state funding for Loveless.
He said: "The minister of culture went to great pain to emphasise their dislike of the film [so] we teamed up with a Russian producer who is also a successful business man and we managed to structure the project in the framework of European co-production."
International partners on the project included Arte France Cinéma and Why Not Productions from France, Senator Film Produktion from Germany, and Les Films du Fleuve from Belgium.