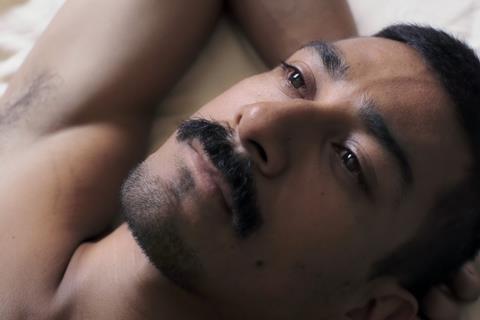 This year's San Sebastian InternationaI Film Festival has the highest number of Latin American films across its official selection and marketplaces than ever before, according to festival director José Luis Rebordinos.
The line-up includes three titles in official selection: two from Argentinian directors - Manuel Abramovich's Pornomelancolia and Diego Lerman's The Substitute – and The Wonder from Chilean director Sebastian Lelio.
"It's a very good moment for Latin America cinema for both quantity and the high quality of the proposals," says Rebordinos.
Argentina in focus
Of the strong showing for Argentinian films, Nicolás Batlle, president of the country's national film body INCAA, says his organisation 'redoubled' support for filmmakers during the pandemic – a move he believes is bearing fruit today.
"We proved that at times like these, the role of the state is crucial to accompany our cultural industries."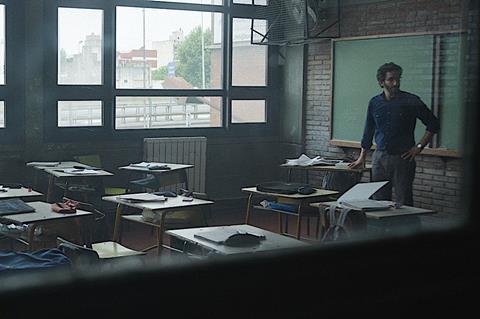 Batlle stresses the strong tradition of the country's cinema which he says is now adjusting to the requirements of streaming platforms and new trends in the global market. There are, he says," great opportunities for co-production, especially with other Latin American countries.
As well as two titles in Competition, Argentina has four titles in the Zabaltegi strand. The country also has seven projects in the Co-production Forum.
"We are proud of the numerous emerging female directors Argentina is producing," Batlle says. He cites Clarisa Navas, director of 2020 hit One In A Thousand and Agustina Sanmartín, director of 2021's To Kill The Beast. Both filmmakers present their new projects in the festival's marketplace.
New Chilean models
The president of Chile's Cinema and Television Producers Association, Gabriela Sandoval, agrees it's a strong time for local talent and production. "[There are more] movies that both tackle themes that represent us as a region, and take into consideration a global audience."
New production models - involving partnerships between countries and platforms, and public and private funds, are also consolidating in the region, he says.
In addition to Lelio's The Wonder (a UK-Ireland co-production for Netflix) Chilean talent is represented by Niles Atallah – who won a special jury prize in Rotterdam for King in 2017. Atallah will present The Fire Doll at the marketplace. A second project in the market is María Paz González's To Die On Your Feet, a bittersweet drama produced by leading Chilean producer Giancarlo Nassi of Quijote Films.
Horizontes Latinos includes Manuela Martelli's 1976 and Patricio Guzmán's Mi País Imaginario. Diego Céspedes' Las Criaturas Que Se Derriten Bajo El Sol is in Zabaltegi.
"Our expectations are really big. We have collected 70 awards so far this year and we have noticed a greater national presence not only in our usual markets but in others like throughout Asia," says Sandoval. "The upcoming Busan festival for instance will feature an important Chilean presence."
Emerging Mexican producers
Mexico has also submitted a greater number of projects in industry programmes than in previous years. Once almost entirely dependent on public funds, many young Mexican production companies are working on low-budget projectst for which they are seeking international co-production partners. "I have the feeling that something interesting could sprout," says Javier Martín, festival delegate for Latin America, of the Mexican contigent.
There are two Mexica films in Horizontes Latinos and two projects at the Forum, while the WIP section is showcasing a co-production with the UK (Laura Plancarte's Mexican Dream) and another with Brazil (Guto Parente's A Strange Path).
From Costa Rica to Nicaragua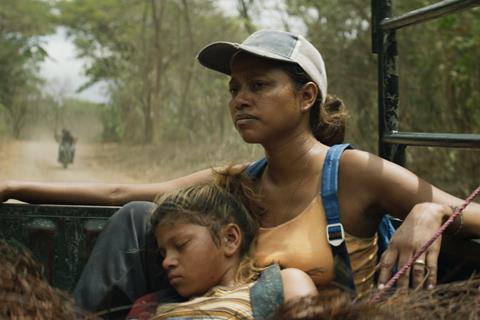 Notably, smaller Latin American countries which are often less represented in international events are taking part in this year's festival. Nicaragua, for example, has Laura Baumeister competing in New Directors with Daughter Of Rage.
Costa Rica, Cuba and Dominican Republic come with two titles in different sections.
Colombia also competes in the main competition with The Kings Of The World, the much-awaited sophomore effort of Laura Mora whose Killing Jesus won a special mention in New Directors in 2017.