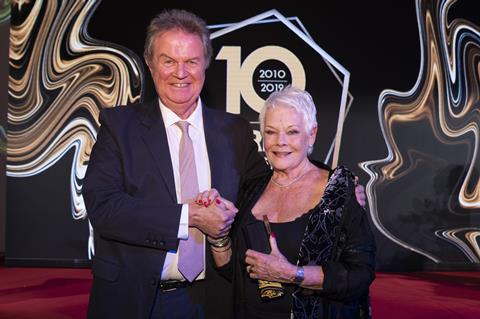 The Screen Awards is set to take place this year as a virtual event before returning as a physical ceremony in 2021.
The move, taken as a result of the ongoing Covid-19 pandemic, will see 10 awards handed out to winners across the industry during a virtual celebratory event.
The Screen Awards recognise excellence in UK film distribution, exhibition, marketing, publicity and brand partnerships. In the past, the shortlist has always been debated by an independent jury of industry experts, who select the final winners.
Due to the extended disruption to the 2020 release calendar, however, this year's awards will be decided by Screen in close collaboration with the UK industry without the involvement of juries.
The virtual ceremony, set to go ahead later this year, will recognise an exceptionally challenging period for the industry, which has seen the release of films postponed or pivoted to digital platforms and the closure of cinemas nationwide due to the virus crisis.
Further details will follow in the coming months.
The Screen Awards traditionally take place at the end of November in London and last year saw wins for Paramount Pictures UK, the BFI, Altitude and Curzon among others. Judi Dench was honoured with the Outstanding Contribution to UK Film achievement award while Picturehouse co-founder Tony Jones received the Exhibition Achievement award.
Further information will be available on the Screen Awards website, where industry can register for updates.
For information about sponsorship opportunities, please contact Scott.Benfold@screendaily.com.