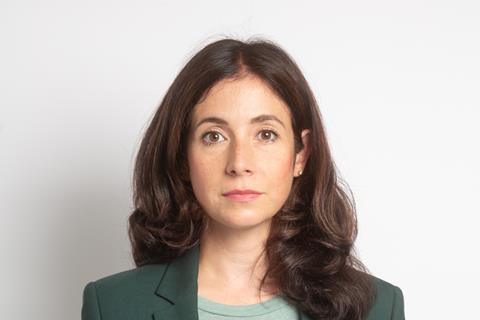 Screen International has appointed Tara Judah to the newly-created role of deputy reviews editor.
Judah is a critic and editor with 10 years' experience working in film exhibition in Australia and the UK. She joins the rapidly-expanding reviews section of Screen, with a particular focus on festival partnerships and online activity.
Judah has worked as a reporter and editor for Europa Cinemas, This Way Up, The Bigger Picture and on marketing campaigns for BFI's Film Audience Network New Release Strategy films. Judah is also an editor of Critics' Reviews for Mubi, an editor at Senses of Cinema and a director on the board of trustees at one of the UK's longest operating cinemas, Curzon Cinema & Arts in Clevedon.
Judah will report to Screen International's reviews editor Fionnuala Halligan.
"Our commitment to reviewing global cinema has never faltered throughout the pandemic, and Tara's appointment reinforces our desire to grow our presence even further," said Halligan. "She will bring both expertise and energy as we reach out to international festivals and filmmakers through our unrivalled team of critics, and help to organise our coverage in a way that helps achieve maximum exposure. We are delighted to have her on board."
Screen International editor Matt Mueller said: "The importance of reviews in the global screen landscape has only grown stronger during the pandemic, and Tara is a fantastic new addition to the team who will help us grow our presence even further."