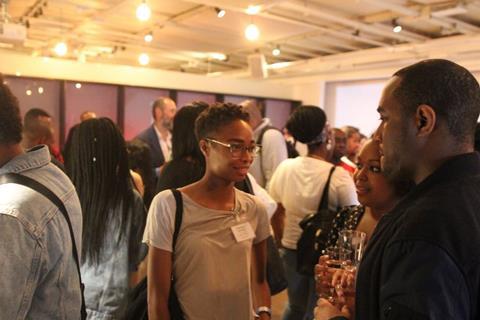 UK training organisation ScreenSkills is collaborating with S.O.U.L Fest on Pro-Create, a training programme that aims to source and develop a new generation of Black British film producers.
The year-long mentoring initiative will launch on February 8, funded by the BFI as part of the Future Film Skills programme.
The first edition will select 50 mentees, to make the transition from short film to their first feature or high-end TV production.
Applications for the scheme open today (January 13) and close on January 29.
The programme will provide professional expertise on and access to the finance, sales and distribution sectors. It will also assist participants with starting their own production companies where relevant.
It will take place as part of the educational strand of S.O.U.L. Fest 2021. S.O.U.L. (which stands for Screening Our Unseen Lives) was founded in 2019 as a celebration of Black British talent in film.
"In our experience, producers are often the instigators, the catalyst, the force that brings storytelling teams together," said Iyare Igiehon, S.O.U.L. Fest director and BBC Creative Diversity partner. "We believe that encouraging and supporting diverse producers will naturally result in an uptick in authentic content and diverse stories."