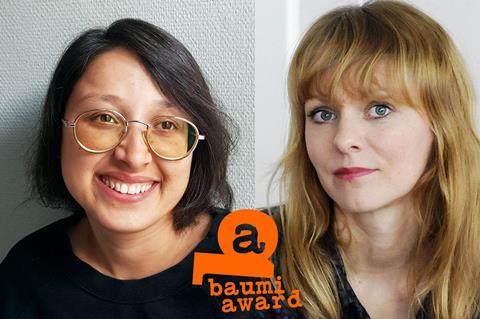 Afghan filmmaker Shahrbanoo Sadat has won the Baumi Script Development Award for her project Kabul Jan, which will be pitched at next week's Berlinale Co-Production Market.
The award, worth €20,000 ($24,250), will be presented virtually at the Berlinale next week.
Sadat is the Afghan director, writer and producer whose debut Wolf And Sheep won the top Art Cinema Award prize in Directors' Fortnight at Cannes in 2016. Her follow-up, The Orphanage, was also selected for the Cannes parallel section in 2019 and won best film at the Reykjavik International Film Festival.
Sadat's new feature is a romantic drama and is about a woman who falls in love with a married man twice her age. Against the backdrop of a violent city and a strict Islamic society, where war is part of everyday life, the lovers have to find ways of meeting each other.
The project was selected from 43 international entries by the award's founders Pandora Film, the Baumgartner family and film fund Film- und Medienstiftung NRW together with guest juror Maren Ade, director of Toni Erdmann.
The film will mark third part of Sadat's Afghan pentalogy, based on autobiographical texts, produced by Germany's Adomeit Film and the filmmaker's Afghanistan outfit Wolf Pictures.
On learning she had won the award, the director said: "It was the right time for us to win because, by the end of March, I'm coming to Hamburg for casting and location scouting, as we're planning to shoot the interiors in Germany."
Earlier this month, at Rotterdam's CineMart, the project won the Filmmore Post-production Award of €7,500, to aid visual effects and post-production. It was also was selected at this year's Rotterdam Berlinale Express project to be pitched to potential partners at next week's Berlinale Co-Production Market.
The Baumi Script Development Award has been presented annually at the Berlinale since 2016, in memory of film producer and distributor Karl "Baumi" Baumgartner, who died in 2014.
The first award went to Egyptian director Omar El Zohairy, who is in post-production on his winning project, Feathers Of A Father.