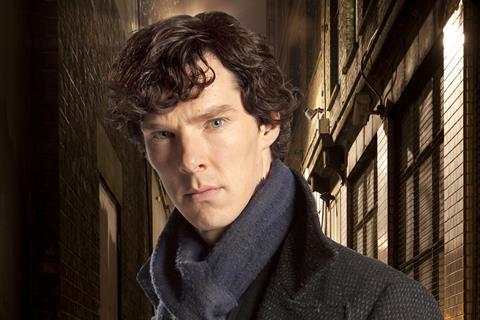 The UK's Pinewood Group has confirmed it will no longer run Pinewood Studios Wales in Cardiff from 31 March 2020 following discussions with the Welsh Government which owns the site.
In a statement, Pinewood Group chairman Paul Golding said the decision was taken so the company could concentrate on its "extensive expansion" at Pinewood and Shepperton Studios, which are both situated on the outskirts of London.
The facility at the former Wentloog Environmental Centre in north-east Cardiff opened in 2015 and has 70,000 sq ft of stages. Recent projects to shoot there include Discovery Of Witches and Sherlock.
Pinewood Group currently handle sales, marketing, studio operations and management services at the site, which will remain branded and operated as a Pinewood facility until the agreement ends.
"Pinewood leaves Wales to concentrate on its own growth plans at Shepperton at a time when all three studios in South East Wales, including Wentloog, are operating at full capacity, with productions such as His Dark Materials and Brave New World," said Dafydd Elis-Thomas deputy minister for culture, sport and tourism.
Bad Wolf, which also operates Wolf Studios Wales in Cardiff, has an agreement to shoot Discovery Of Witches at the Pinewood site for the next two years, with Bad Wolf chief Jane Tranter telling Screen "everyone [at the company] nips between the two studios."
A spokesperson for the Welsh government told Screen there are no confirmed plans for who will take over from Pinewood in 2020.
In September Disney announced plans for a long-term lease of the entire Pinewood Studios site in the UK, with Netflix opening a new UK production hub that is taking over all the existing stages at Shepperton Studios. Earlier this year the group announced its withdrawal from joint-venture operations in Malaysia and Atlanta and said it is exploring expansion in other international markets.