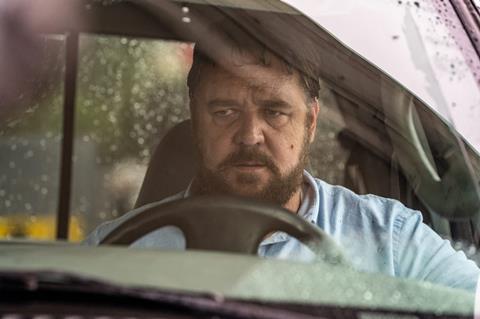 The UK and Ireland box office grew 30% from July 31 to August 2, compared to the previous weekend, as the reopening of cinemas continues to gather momentum.
Box office takings across the three-day weekend were £838,084, up from the previous weekend's £644,338, according to Comscore. This was from 326 sites (including 44 in the Republic of Ireland and four drive-ins) up from 194 sites.
A large proportion of this leap is due to the July 31 reopening of more than 80 Cineworld sites in England and a further 24 cinemas operated by its boutique arm Picturehouse.
However, takings were 95% down on the equivalent weekend in 2019 when box office of £17m was taken from 883 sites. No major studio features have been released since cinemas in England reopened on July 4 following more than three months of closures due to the virus crisis.
Instead, the weekend was led by Russell Crowe road rage thriller Unhinged, which was released by Altitude and grossed £175,263 – an average of £721 from 243 locations.
Pixar animation Onward, which has been re-released by Disney post-lockdown, took a further £58,951 to rank second and total £5.66m to date. Highlighting Unhinged's relatively strong performance, Onward's average was £247 from 239 locations.
Vertigo Releasing ranked third and fifth in the chart with animation 100% Wolf and supernatural horror The Vigil taking £33,130 and £30,302 respectively.
Disney's re-release of Star Wars: Episode V – The Empire Strikes Back took fourth place with £31,137.
Other new releases included Picturehouse Entertainment's astronaut drama Proxima, which ranked sixth with £30,140 from 136 locations. Meanwhile, Lionsgate opened Summerland – the first new British feature to be released post-lockdown – but it did not make the top 10 with takings of just £15,792 from around 100 locations.
More theatres are set to reopen this weekend, including 10 sites operated by the Vue cinema chain as part of its phased plan to resume business, with new releases that include Seth Rogen's An American Pickle from Warner Bros and Signature Entertainment animation The Snow Queen: Mirrorlands.
However, cinemas looking to win back audiences will face a further challenge as audiences in England will be required to wear face coverings from August 8 as part of the UK government's measures to stem the spread of Covid-19.