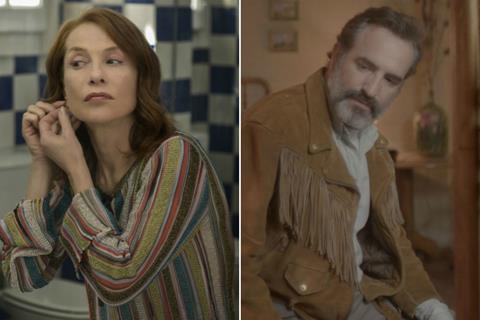 Picturehouse Entertainment has confirmed it has picked up UK rights to Ira Sachs' Cannes Competition title Frankie from SBS International and Quentin Dupieux's dark comedy Deerskin, the opening fllm of this year's Directors' Fortnight at Cannes, from WTFilms.
The company has also bought Australian director Mirrah Foulkes' Sundance premiere Judy & Punch, from Cornerstone Films.
Frankie stars Isabelle Huppert as a family matriarch who gathers her clan around her for one last summer holiday in Portugal. Marisa Tomei co-stars with Greg Kinnear and Brendan Gleeson.
Picturehouse previously released Elle, starring Huppert, in 2017. Sony Pictures Classics nabbed mutliple territory rights for the film just before Cannes. They included North America, Eastern Europe (including CIS), Scandinavia, the Middle East, South Africa, Spain, India and worldwide airlines.
French-language comedy Deerskin was one of the hits of the festival and stars Jean Dujardin as a man obsessively in love with his deerksin jacket. Diaphana Distribution is releasing the film in France tomorrow (June 19).
Judy & Punch debuted in the World Cinema Dramatic section at the Sundance Film Festival in January. It is the directorial debut of actor-turned-director Foulkes and is a revenge comedy that transforms the 16th century puppet show into a live action feature set in a fictional European town called Seaside. Mia Wasikowska and Damon Herriman star in the film.
Release dates have yet to be confirmed.
The summer release slate of Picturehouse Entertainment is headed by a further Sundance acquisition in Sophie Hyde's Animals (August 2, August 9 in Ireland), and will be followed by Peter Webber's Inna De Yard (August 30) and Shola Amoo's The Last Tree (September 20).