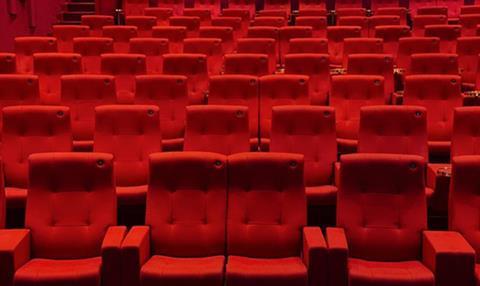 MARCH 17 UPDATE: Cinemark has become the latest major US theatre chain to announce it will temporarily close all its venues as a precaution during the coronavirus pandemic.
As of Wednesday (18) all 345 Cinemark sites will go dark.
AMC Theatres said it would close its 630 US sites for six to 12 weeks in accordance with CDC guidelines against public gatherings of more than 10 people in light of the coronavirus pandemic.

The closure of the largest chain in the US follows its earlier move to limited the capacity of its theatres to 50 patrons, after previously announcing it was reducing capacity by half.
On Monday, Regal Cinemas said it was closing all 542 of its US sites as a precaution. The closure also starts on Tuesday and is another blow for exhibition on the day when Universal announced it was making its current releases available on VOD day-and-date with their global theatrical releases in response to closed theatres.
At time of writing Alamo Drafthouse had closed all its corporate-owned sites except one franchisee in Winchester, Virginia. In Canada, Cineplex has closed all 164 of its sites, while Kinepolis-owned Landmark Cinemas has closed its 46 sites.
Both Los Angeles and New York City mayors declared all theatres in their cities are closing this week along with other entertainment venues, bars, nightclubs and restaurants (except for take-away and delivery).
Yesterday studios reported the lowest-grossing weekend at the North American box office in 20 years.