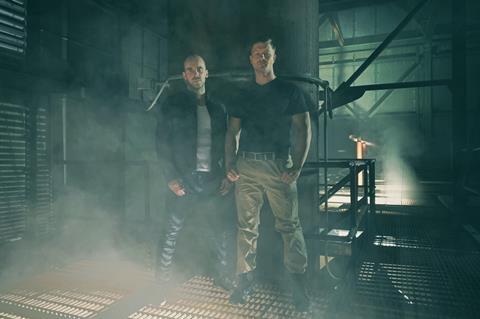 Vertigo has acquired UK and Irish rights to Cop Secret, which played in competition at Locarno 2021 and also screened at the BFI London Film Festival, Fantastic Fest and Busan. It won best debut feature at Nordic Film Days Lübeck.
Vertigo plans a theatrical release for the film in summer 2022.
Alief handles sales and previously struck deals for Spain (Twelve Oaks), Germany (MFA Plus), Japan (AT Entertainment), Korea (Movement Pictures) and Taiwan (Creative Century).
Cop Secret is a tongue-in-cheek homage to '80s and '90s buddy cop action films, set in Reykjavik where a tough cop is assigned a new pansexual partner as they investigate a string of robberies.
Hannes Thor Haldorsonn directs his feature debut; he is also well known as the goalkeeper for Iceland's national football team. The film had a record-setting opening in Iceland.
He also co-wrote the script with Nína Petersen and Sverrir Thór Sverrison.
Lilja Ósk Snorradóttir produces for Iceland's Pegasus Pictures.
Alief will host an online market screening of the film at EFM on Friday.