The former London's Former Film Commissioner has joined the newly created Vancouver Film & Media Centre and will be tasked with raising the profile of the third largest production hub in North America.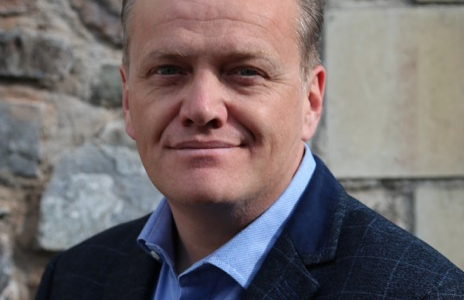 The Centre will operate across the entire digital entertainment and interactive spectrum to source talent and grow business.
Vancouver ranks behind only Los Angeles and New York as a production centre and generated a 67% year-on-year increase in pilot production filming in 2015, when the city issued close to 5,000 permits for 353 productions.
Authorities said provisional data shows the city is on track to set a new record year.
"As one of Vancouver's high growth industries, film and media has been a big contributor to our nation-leading economic growth and has tremendous positive impact in our city," said Mayor Gregor Robertson.
"David Shepheard's expertise and experience – coupled with the new Film & Media Centre – will take our Digital Entertainment industry, already the third largest film production centre in North America, to the next level on the international stage.
"I look forward to supporting the Film Commissioner and Centre's work in positioning Vancouver as the premier global destination for film and TV production, talent and investment."
"Vancouver is already a world-class destination for film production and talent," said Shepheard. "We are taking steps to elevate the industry by addressing the long-term needs of its stakeholders and becoming a global leader in innovation and sustainable growth. I look forward to building on a very solid foundation laid by the VEC [Vancouver Economic Commission], other partners in BC [British Columbia], and collaborating with my counterparts in other cities."
Shepheard will work closely with executive director Nancy Mott to boost the profile of Vancouver on the global stage and attract film and TV production, co-production and post-production projects.
"The creation of a new Centre and hiring Vancouver's first Film Commissioner is the natural response to pent-up demand from industry for a singular point of contact for incoming productions concerning talent, infrastructure and key decision makers," said Ian McKay, CEO of the VEC. "David brings experience and a proven ability to continue the work our organisation does in advocacy, investment and promotion for our high-growth sectors."
"The VEC has worked to support the entire DE&I industry, including the film and TV sector, for the last six years," said Mott. "We've sponsored festivals and put on career fairs, held networking and educational events and have taken Vancouver's story on the road — we've done everything in our power to make the industry as resilient as possible.

"The new Film & Media Centre isn't just a continuation of that work; it's a declaration that Vancouver is kicking up its game – that we're going to be the place to convene for conversations between content creators and platforms."