XYZ Films, Wigwam Films and Pretty Pictures team up for the YA sci-fi thriller.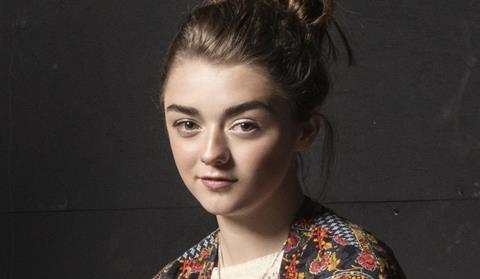 Shoot is underway in London on super hero thriller iBoy, starring Bill Milner and Maisie Williams.
The XYZ Films and Wigwam Films/Pretty Pictures production based on the novel by Kevin Brooks is directed by Adam Randall, written by Joe Barton and also stars Miranda Richardson and Rory Kinnear.
Gail Mutrux for Pretty Pictures and Emily Leo, Oliver Roskill and Lucan Toh for Wigwam Films will be producing the film, alongside Nate Bolotin and Nick Spicer for XYZ Films, who are also financing.
The thriller follows Tom (Milner), an average teenager whose world is turned on its head when a violent encounter with local thugs leaves fragments of his shattered smartphone embedded in his brain. He wakes from a coma to discover that returning to normal teenage life is impossible because he has developed a strange set of super powers. With these new powers he sets out to seek revenge on the gang, who also assaulted his best friend Lucy (Williams).
Tore Schmidt is executive producing for Pretty Pictures. Gabe Scarpelli of XYZ is co-producing. XYZ will also handle international sales.
Wigwam Films and XYZ Films most recently teamed up on Farsi-language horror-thriller Under The Shadow, which was written and directed by Iranian Babak Anvari and had its world premiere at the Sundance Film Festival.
Gail Mutrux most recently produced Tom Hooper's The Danish Girl, starring Eddie Redmayne and Alicia Vikander, as well as David Simon's HBO series Show Me A Hero.