New Roy Andersson feature About Endlessness also gets backing from Medienboard Berlin-Brandenburg.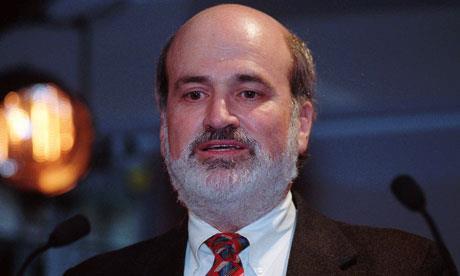 Terrence Malick is lining up WWII drama Radegund (aka Jägerstätter), about the life of Franz Jägerstätter, an Austrian conscientious objector during World War II who was executed by the Nazis in 1943 aged 36.
In 2007, Pope Benedict XVI declared Jägerstätter a martyr and he was beatified by the Catholic Church.
Set to play Jägerstätter is August Diehl (Inglourious Basterds, The Counterfeiters), while Valerie Pachner (Jack) is also due to join.
The project was announced by the German funding body the Medienboard Berlin-Brandenburg, which is backing it with €400,000.
The drama is reportedly set to shoot at Studio Babelsberg in Potsdam, Germany, this summer and marks Malick's return to the WWII era following acclaimed 1998 title The Thin Red Line.
The title Radegund refers to the Thuringian princess and Frankish queen from the 6th century who found protection under the Church after fleeing her marriage when her husband had her brother murdered.
Malick's most recent release was Knight Of Cups, starring Christian Bale, Cate Blanchett and Natalie Portman. Starry Austin-set drama Weightless has recently completed and the long-gestating Voyage of Time is set for an IMAX release this October.
Roy Andersson, Christian Alvart productions
Production funding was also awarded today by the same German funding body to Christian Alvart's (Nick: Off Duty) pre-production title Cut Off (Abgeschnitten), starring Moritz Bleibtreu, Lars Eidinger, and Fahri Yardim. The film is based on Sebastian Fitzek's bestselling psychological-thriller.
Alvart's Syrreal Entertainment will be co-producing with Berlin-based Ziegler Film which recently wrapped principal photography on Volker Schlöndorff's Return To Montauk.
Medienboard backing has also been allocated to Detlev Buch's Franz von Schirach adaptation Gorillas, Roy Andersson's new feature film About Endlessness, and Simon Verhoeven's Willkommen Bei Den Hartmanns, starring Fack Ju Göhte's Elyas M'Barek alongside Florian David Fitz and Senta Berger.