The company will finance with Insurgent Media, 20th Century Fox and Chimney Pot the sensational story of Norwegian black metal band Mayhem.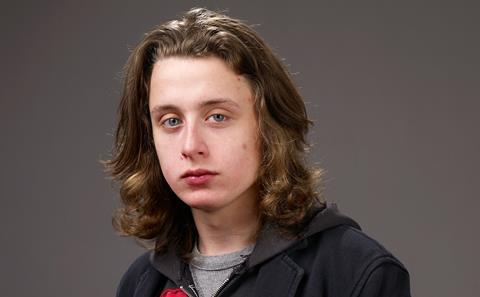 Jonas Åkerlund, the Swedish music video director and former drummer with heavy metal band Bathory, will direct the film from a screenplay he co-wrote.
Rory Culkin (pictured) will play Euronymous aka Øystein Aarseth, the leader of the band that popularised the True Norwegian Black Metal movement who was stabbed to death by fellow band member Varg Vikernes in 1993.
The murder was the final act of in a history of notorious antics that saw the band linked to a church burning in 1992 that sparked a wave of arson attacks on churches across Norway.
Emory Cohen will portray Vikernes, while Jack Kilmer plays 'Dead,' Valter Skarsgård 'Faust' and Sky Ferreira 'Ann-Marit'.
Fox has come on board to handle North America, the UK, Scandinavia and Brazil. Protagonist handles international sales. Fox and VICE Media launched the joint venture VICE Films two years ago.
VICE Films, Insurgent, Scott Free, Kwesi Dickson, Chimney Pot and Eleven Arts will produce, with VICE's Danny Gabai and Jim Czarnecki serving as producers alongside Insurgent's Ezna Sands, Scott Free's Jack Arbuthnott, Chimney Pot's Frederick Zander, Kwesi Dickson and Eleven Arts' Ko Mori.
VICE Films' Eddy Moretti, Shane Smith and Vince Landay serve as executive producers with Insurgent's Ashley Richardson and Scott Free's Carlo Dusi.
Culkin is represented by Paradigm Talent Agency; Cohen by CAA, Harvest Talent Management and Jackoway Tyerman Wertheimer Austen Mandelbaum Morris & Klein; Kilmer by CAA and Principato Young Entertainment; Skarsgård by Paradigm Talent Agency, by Brillstein Entertainment Partners and Agentfirman planthaber/kildén/mandic; and Ferreira is represented by Mosaic.