The parties will jointly produce a slate of pop culture and music-focused documentaries and TV series for worldwide distribution on XLrator Media's Lifeframe documentary label.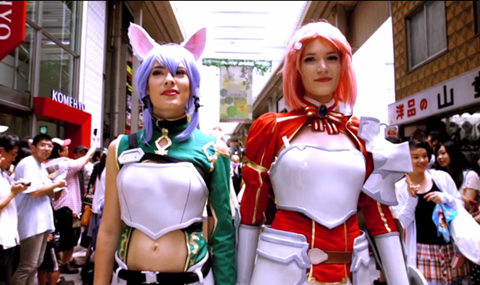 The first title will be the TV series Origins, which will explore the roots of pop culture's biggest comic book franchises through the eyes of creators, industry legends and fans. The completed pilot focuses on X-Men comic book creator Chris Claremont.

The companies' first feature documentary co-production will be Cosplay Universe (pictured), styled as a definitive look at the worldwide cultural phenomenon in which participants transform themselves into iconic pop culture characters. The parties have earmarked a late 2017 release.
XLrator Media and J2 Films will also collaborate on the North American release of the documentary Man In The Camo Jacket about Mike Peters, lead singer of the Welsh rock band The Alarm, and his inspirational battle with cancer and his work to help others with the disease.

Earlier this year, XLrator Media acquired North American rights from J2 Films/Respect Films for the documentary She Makes Comics, about female comic book creators and artists and has set a summer release.

"Our partnership with J2 will enable us to greatly expand our Lifeframe documentary programming in exciting new directions, tapping global trends in pop culture and music, to fuel the explosive growth of new digital platforms with enthusiast content," said XLrator Media CEO Barry Gordon.

"Jonathan McHugh and I are looking forward to reconnecting with Barry Gordon and working with such an amazing marketing and distribution team that understands both music and pop culture documentaries and programming," said J2's Jonathan Platt.

Previous Lifeframe releases in 2016 include Queen Mimi, At All Costs and It's So Easy And Other Lies, about Guns N' Roses bass player Duff McKagan.
Gordon and J2 Films founders Jonathan McHugh and Platt announced the deal on Thursday.