The Doha Film Institute's (DFI) 9th Ajyal Film Festival showcased 10 films by Qatari directors and Qatar-based filmmakers as part of the Made in Qatar programme, including the world premiere of Olayan by emerging local talent Khalifa Al-Marri.
Watch a featurette about the project above
A DFI Qatari Film Fund recipient, Olayan follows a Bedouin boy named Hamad who forms a bond with a new-born camel, who he calls Olayan. When Olayan is later sold to market, young Hamad embarks on a mission to rescue his friend.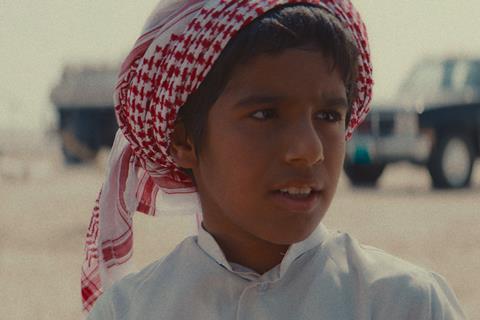 At Ajyal, the project won the Made in Qatar best narrative award and best short film in the Hilal jury programme, with the film's lead actor Saleh Salem Al Marri also winning the Abdulaziz Jassim Award for performance. Khalifa Al-Marri has previously won a MiQ Jury Award for his short Man Of The House at Ajyal 2015.
The 2021 Ajyal Film Festival ran November 7-13, 2021.