Jean Noh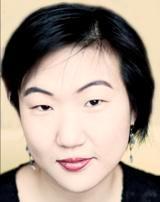 Based in Seoul, Jean Noh is deputy Asia editor and Korea correspondent for Screen International. She started her industry career in international film marketing and worked at the Pusan International Film Festival's projects market PPP as well as in production, and spent several working years at the Korean Film Council (KOFIC). Her freelance work includes annual territory reviews for Cahiers du Cinema in France, previously editing for Cine21 in Korea, and she is also a contributing editor at Korean Cinema Today.
Contact Info
Jean Noh
Deputy Asia Editor and Korea Correspondent
South Korean prosecutors today named president Park Geun-hye as a suspected accomplice in pressuring CJ Group vice chairwoman Miky Lee to step down in 2013.

In the wake of Korea's biggest box-office hit of 2016, zombie thriller Train To Busan, film-maker Yeon Sang-ho's career is picking up steam.

Comedies, action thrillers and family films are just some of the highlights of the eclectic slate on offer from Korean film-makers at AFM.