Jean Noh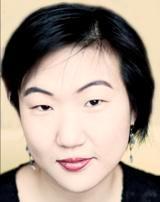 Based in Seoul, Jean Noh is deputy Asia editor and Korea correspondent for Screen International. She started her industry career in international film marketing and worked at the Pusan International Film Festival's projects market PPP as well as in production, and spent several working years at the Korean Film Council (KOFIC). Her freelance work includes annual territory reviews for Cahiers du Cinema in France, previously editing for Cine21 in Korea, and she is also a contributing editor at Korean Cinema Today.
Contact Info
Jean Noh
Deputy Asia Editor and Korea Correspondent
Busan's Asian Film Market closed today with Hana Makhmalbaf's London Stories picking up the top Busan Award at the Asian Project Market.

At Busan's Asian Film Market, producers of Chinese blockbusters shared their secrets to success such as walking their own paths and not trying to emulate Hollywood, Japan or Korea's systems, even in co-productions.

South Korean sales agent Mirovision has launched sales on Korea-China co-production The Third Way Of Love, directed by Korean filmmaker John H. Lee (A Moment To Remember).