Jeremy Kay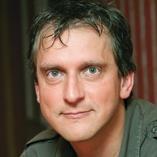 Jeremy Kay is Screen's US editor based in Los Angeles.
Contact Info
Jeremy Kay
US editor
In Richie Mehta's profoundly engrossing drama Siddharth, a chain-wallah in India sends his young son to work far away on the sub-continent. When the child does not return home, the father sets off on a quest.

Paramount's Transformers: Age Of Extinction will cross the half-billion threshold despite what is expected to be a strong challenge from Fox's Apes.

A UK double whammy is heading for Comic-Con with scheduled appearances by Daniel Radcliffe and Benedict Cumberbatch in his Con debut.