Jeremy Kay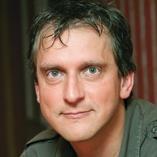 Jeremy Kay is Screen's US editor based in Los Angeles.
Contact Info
Jeremy Kay
US editor
The tidal wave of product that swept up on Cannes' shore on the eve of the market made buyers warier than ever, however the result was steady international trade punctuated by notable US buys.

Kiné recently came on board Jorge Olguin's horror story Whispers of the Forest, Chile's first 3D feature.

The 10-screen luxury Five Stars multiplex will open in Glendale, Los Angeles, is scheduled to open on June 21 following an 18-month refurbishment.