Jeremy Kay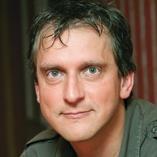 Jeremy Kay is Screen's US editor based in Los Angeles.
Contact Info
Jeremy Kay
US editor
Toronto-based 108 Media is in talks with international buyers in Cannes on Christian Hallman's Swedish thriller Sensoria.

Fernando León de Aranoa's film premiered in Director's Fortnight this week and stars Benicio del Toro, Tim Robbins, Olga Kurylenko, Mélanie Thierry and Fedja Stukan.

President of international sales and distribution Michael Rothstein has reported a strong response to the Tom Hanks and Alicia Vikander cyberthriller.