Jeremy Kay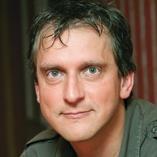 Jeremy Kay is Screen's US editor based in Los Angeles.
Contact Info
Jeremy Kay
US editor
Unified Pictures has hired Ku Fu Panda director John Stevenson to make its first CGI feature.

Rock The Kasbah stars Bill Murray as a washed-up rock manger who champions a young Afghan singer in the country's version of American Idol.

"Discover how little you know about the people you know," suggests the slightly sinister tagline to Jason Reitman's upcoming Toronto world premiere.