Jeremy Kay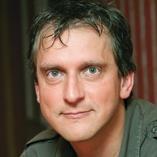 Jeremy Kay is Screen's US editor based in Los Angeles.
Contact Info
Jeremy Kay
US editor
Warner Bros Pictures International executives have released results for the first opening day heading into this weekend's day-and-date worldwide release of The Hobbit: The Desolation Of Smaug.

Lionsgate has acquired film rights to Dr Reza Aslan's Zealot: The Life And Times Of Jesus of Nazareth.

Lainie Sorkin Becky has been promoted to partner at Management 360.