Jeremy Kay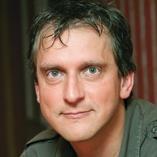 Jeremy Kay is Screen's US editor based in Los Angeles.
Contact Info
Jeremy Kay
US editor
The Canadian media giant has appointed a new executive vice-president of marketing and two sales executives.

Black Bear Pictures' Matthew McConaughey adventure has found its US home after TWC-Dimension beat out rival bidders with what is believed to be a $15m MG and $20m-plus P&A commitment.

The director of the upcoming summer release Jurassic World will direct for Sidney Kimmel Entertainment based on an original screenplay by novelist Gregg Hurwitz.