Jeremy Kay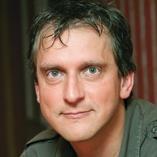 Jeremy Kay is Screen's US editor based in Los Angeles.
Contact Info
Jeremy Kay
US editor
The action behemoth has became the third film to cross the milestone as Universal's international distribution chief hailed its broad appeal, enduring love for Paul Walker, "immediate repeat viewings" and a huge result in China.

The Marvel Studios tentpole signalled an early indication of its global potential, while Fast & Furious 7 crossed $1bn for Universal in a mammoth box office session.

The highly regarded young executive has been promoted to president of international sales and distribution at Avi Lerner's Los Angeles-based company.