Jeremy Kay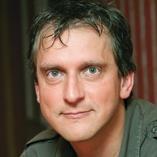 Jeremy Kay is Screen's US editor based in Los Angeles.
Contact Info
Jeremy Kay
US editor
The New York Film Festival (NYFF) world premiere screening of The Walk has been moved back one day to September 26 in anticipation of the Pontiff's visit to the city.

The musician also known as Chan Marshall has boarded Janis ahead of the film's out-of-competition world premiere in Venice. Content holds worldwide rights.

Room, Secret In Their Eyes and Carol have been dated for the autumn corridor as their distributors bolster the films' awards credentials.