Jeremy Kay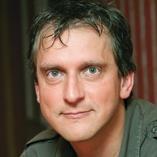 Jeremy Kay is Screen's US editor based in Los Angeles.
Contact Info
Jeremy Kay
US editor
The distributors have paid around $2m for North American rights on Richard Tanne's well regarded Sundance world premiere.

EXCLUSIVE: The Exchange and Serotonin Films strike deal for Daniel Jerome Gill's debut feature.

EXCLUSIVE: FilmSharks has brokered deals for the animated feature, featuring the voice of Friends star Lisa Kudrow, in Mexico and South Korea.