Jeremy Kay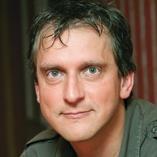 Jeremy Kay is Screen's US editor based in Los Angeles.
Contact Info
Jeremy Kay
US editor
Lucy ruled the roost last weekend with a $29m haul that elevated the international running total past $100m and to more than $65.2m from Universal territories.

Fantastic Fest top brass have announced their work-in-progress selections and film previews for the second edition of the international genre co-production market, Fantastic Market | Mercado Fantastico.

Sundance Selects has bucked the trend at a festival not known for its deals, taking US and Latin American rights to Ethan Hawke's documentary Seymour: An Introduction.