Jeremy Kay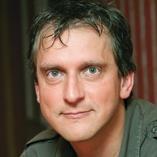 Jeremy Kay is Screen's US editor based in Los Angeles.
Contact Info
Jeremy Kay
US editor
The cast of American Hustle will stop into Palm Springs to collect the 25th anniversary edition's Ensemble Performance Award on January 4 2014.

Captain Phillips producer Michael De Luca has been named president of production at Columbia Pictures, formalising a successful union spanning a number of years.

Tarsem's Ryan Reynolds thriller previously set up at FilmDistrict will now go through parent company Focus Features on February 27 2015.