Jeremy Kay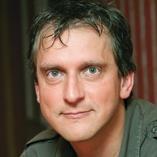 Jeremy Kay is Screen's US editor based in Los Angeles.
Contact Info
Jeremy Kay
US editor
The team behind Richard Linklater's Boyhood talks to Jeremy Kay about the challenges and rewards of bringing to life this extraordinary 12-year project

Despite a disastrous first pitch to Guillermo del Toro, Jorge Gutierrez succeeded in making a unique animated feature inspired by Greek mythology and Mexico's Day of the Dead.

Richard Linklater will collect the 26th annual Palm Springs International Film Festival's (PSIFF) Sonny Bono Visionary Award at the annual awards gala on January 3.