Jeremy Kay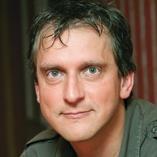 Jeremy Kay is Screen's US editor based in Los Angeles.
Contact Info
Jeremy Kay
US editor
Storming to an estimated $275m worldwide, The Hunger Games: Mockingjay – Part 1 delivered $152m from the first five days in 85 markets through Lionsgate International licensees.

The acclaimed theatre director is preparing to make his feature directorial debut on the David Harrower stage play adaptation Blackbird with Rooney Mara and Ben Mendelsohn attached to star.

The New York-based film distributor has acquired US rights from Coproduction Office to Jessica Hausner's Cannes selection.