LATEST FILM DISTRIBUTION NEWS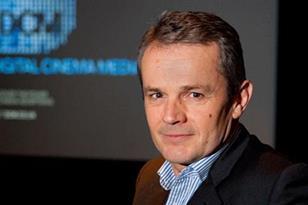 Rees to step down after four years as CEO; Karen Stacey interim CEO.

A24 has acquired US rights to music video director Adam Smith's feature directorial debut starring Michael Fassbender and Brendan Gleeson.

FilmNation Entertainment has sold a roughly one-third stake of the company valued at $18m to Roadshow in a strategic partnership that sees both parties seek to expand their production operations.

EXCLUSIVE: Sales companies to get marketing and distribution support thanks to €800k backing.
ASIA-PACIFIC DISTRIBUTION NEWS

EXCLUSIVE: Thai sales company Mosquito Films Distribution has picked up Singaporean filmmaker Liao Jiekai's sophomore feature As You Were.