LATEST FILM DISTRIBUTION NEWS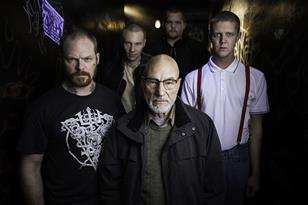 EXCLUSIVE: US director's follow-up to Blue Ruin stars Patrick Stewart as a white supremacist and played at Cannes.

EXCLUSIVE: Sam Neill and Roger Allam to star in the British comedy based on a Stephen Fry bestseller.

The post-Cannes acquisitions trickle continues as IFC announced it has picked up US rights from Hanway Films to Matteo Garrone's Competition premiere.

EXCLUSIVE: Benelux distributor Cineart has confirmed several Cannes acquisitions.
ASIA-PACIFIC DISTRIBUTION NEWS

Drama about a young man who returns home after serving time in prison, but is not forgiven by the local community, played in Directors' Fortnight.