LATEST FILM DISTRIBUTION NEWS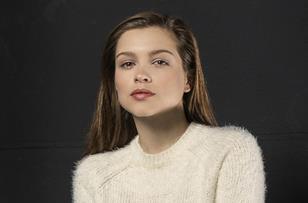 The sales agent has commenced international sales on the Sigma Films and Thruline Entertainment horror supported by Creative Scotland.

EXCLUSIVE: Picturehouse, Element team on Yorgos Lanthimos' Cannes entry.

EXCLUSIVE: Recent Oscar nominee Laura Dern will star alongside Ellen Burstyn and Sebastien Koch in Jennifer Fox's investigative thriller The Tale that Charlotte Mickie and her team will introduce to the Croisette.

A Conspiracy of Faith shoot begins today and follows Danish box office hits The Keeper of Lost Causes and The Absent One.
ASIA-PACIFIC DISTRIBUTION NEWS

Japanese studio Toei has launched a major digital restoration programme of its extensive library, starting with Kinji Fukasaku's Battles Without Honor And Humanity, which is screening in Cannes Classics next month.