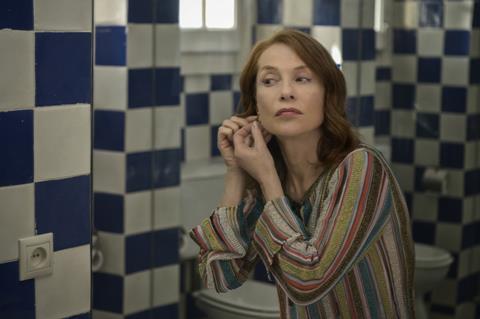 Ira Sachs makes his Cannes Competition debut with Frankie, starring Isabelle Huppert in the title role as a terminally ill actress who gathers family and friends around her for one last vacation, among them characters played by Marisa Tomei, Brendan Gleeson and Greg Kinnear. After Love Is Strange and Little Men, Sachs swaps the New York skyline for the picturesque landscape of Sintra in Portugal, while portraying the all events of everyday life his films are renowned for exploring.
How does Frankie relate to your previous films?
Frankie is an exploration of intimacy and temporality which have been ongoing interests of mine. Because of the structure of the film, with a story that takes place in a single day and nine different stories that interact, there is a theatricality that is different from my other films, grounded in a more direct, realistic fashion.
Tell me about working with Isabelle Huppert.
I have been a long-time admirer. She knows how to make small things big in a way that looks effortless. Isabelle also has a wonderful and deep sense of humour that was necessary in a film like this. I have discovered a woman I did not know from watching her films and that is part of what I wanted the audience to share in Frankie. She's not only an amazing actress, she's an amazing person, one of the people I have learnt the most from in my life.
Do you remember your first time visiting Cannes?
I got an email from a friend of mine, the Israeli actress Sarah Adler, and she reminded me we were in Cannes together for the first time 20 years ago, watching the festivities, trying to meet people and trying to imagine what our future would be like but having no idea. I feel very fortunate to be making the kind of films I wanted to make when I first came to the festival many years ago. That wasn't a given.
What is the secret of being able to make the films you want to make?
You have to be inventive in terms of the capital and you have to imagine value in a variety of ways. It's very important to consider communal value, social value, familial value… all the things that are part of independent cinema, but I think globalisation tends to mute those elements. There tends to be an understanding of a film being a commodity in a very large market. That is homogenising. But as a filmmaker, I need to think mostly about the next story I want and can tell, and how I can tell it. Most of my life I'm thinking about that and that's been the pleasure of Frankie, and how we worked with producer Saïd Ben Saïd, my long-time writing partner Mauricio Zacharias, cinematographer Rui Poças and designer Silvia Grabowski.