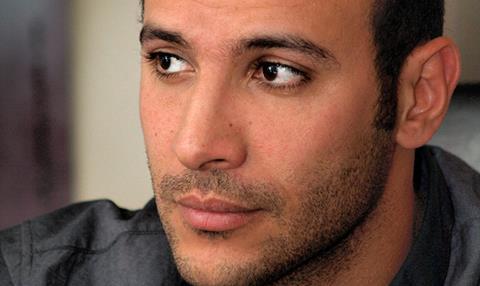 Egyptian director Mohamed Diab makes a flying trip to the Venice Film Festival this weekend from Budapest, where he is directing Marvel's Disney+ series Moon Knight, for the premiere of his new feature Amira in the Horizons section.
"I've been there since January and attached to the project for a year and a month now. We're in the final month of shooting and then there will be at least six months of post," says Diab. "It's such a great experience, playing with different toys and working in a different tone.
"All my films are very serious but even when I'm making the Marvel show I'm bringing in some of who I am, so while there is drama, comedy, action and scary moments, hopefully when you see it, you'll see some of it is me."
The two productions could not be more different. While Moon Knight is a big-budget superhero series starring Oscar Isaac and greenlit by Marvel Studios president Kevin Feige, Amira is a gritty, Arabic-language drama set in the Palestinian West Bank.
Amira is Diab's third feature after 678, which explored sexual harassment in Egypt, and Clash, which was about protesters, from opposing camps, who find themselves locked in a police van during violent demonstrations at the end of then-president Mohamed Morsi's reign in 2013.
In his latest film, Screen International 2020 Arab Star Of Tomorrow Tara Abboud stars as the titular Amira, a teenage girl who has gone through life believing she was conceived with the smuggled sperm of a Palestinian prisoner serving a life sentence in an Israeli jail.
The circumstances of Amira's conception gives her a special status in her West Bank hometown but this reality crumbles when a DNA test casts doubt on whether the prisoner is really her biological father.
Amira came together over the course of five years with the support of half a dozen producer partners including Diab's wife and creative partner Sarah Goher as well as Egypt's Mohamed Hefzy, Jordan's Rula Nasser, Palestine's Hany Abu-Assad and Amira Diab, and Daniel Ziskind in France.
Diab hit upon the premise for the film after reading an article about the phenomenon of some 200 children who have been conceived via this same method.
He took the challenge of authentically capturing the West Bank and Palestinian society in his stride even though he was unable to visit the territory. The film was shot instead in neighbouring Jordan, with a mainly Palestinian crew and cast. Aside from Jordanian star Saba Mubarak in the role of Amira's mother, the cast features top Palestinian actors Ali Suliman, Waleed Zuaiter and Ziad Bakri as well as opera singer Reem Talhami.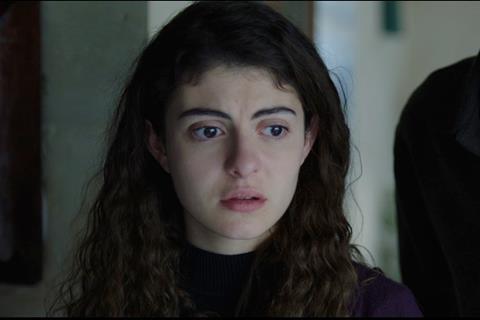 "When I made my first film 678, I was following the journey of three women. For two years, my life changed as I tried to listen more. It was a big challenge not to see the film from the perspective of a man," says Diab. "The same thing happened here. For three years, I immersed myself. The first producer I went to was Hany Abu-Assad. I said, 'I'm not going to start writing the script without you guiding me. If I'm going to do this, I am going to see it through your eyes'.
"What mattered to me was the drama. It felt like a science-fiction story that I hadn't heard before and I wanted to explore what existential questions could come out of this."
Without revealing the plotline, there's a politically sensitive twist that is likely to spark debate in and outside the Arab world, but Diab is ready for any fallout.
"I was in a similar situation with Clash. Clash is about people who hate each other or have different points of view but get stuck in the same space," he recalls. "Everywhere around the world people saw it as a story about unity and seeing the human side.
"It was different for Egyptians because it's so sensitive for them. People were saying, 'You've shown a police officer with a heart' or 'a Muslim Brother as a human being'. For me, the story is a universal one about the origins of hate, nature or nurture and existential questions around what, who makes us."
From Cannes to the US
The opening film at Cannes Un Certain Regard in 2016, Clash received an additional boost on the world stage after US star Tom Hanks championed the drama on Twitter.
"When Tom Hanks wrote about Clash that was a huge thing. Clash itself was already a force at the time but it made us shine," says Diab. "But what I discovered is that you can shine for a year. You get offered unbelievable jobs and Tom Hanks even offered me something but after a year or two you're not shining anymore."
Rather than jumping on one of the projects he was offered, Diab and Goher decided three years ago to move to the US with their two young children and strike out on their own writing original material.
"Sarah has worked with me on everything I've directed. She is my producer and the person who I spend the most time with so we're always talking about what we're doing. We ping-pong things between the two of us," he says of their partnership. "She's my audience and my harshest critic. A couple of days ago, I had a draft of a new episode of the show and she liked it. The editor, who is more scared of her than me, told me, 'If Sarah says it's great, that means it's great'."
Drawing on their Arab roots and experiences in the US, the pair wrote a superheroine drama about an Arab Muslim superheroine who struggles to find her place when she moves to the US, which has found a home with genre powerhouse Blumhouse, and a science-fiction feature that is in development with Thunder Road and also draws on Arab culture.
While waiting for the greenlight, Diab was encouraged to pitch to direct Marvel's Moon Knight. Written by Jeremy Slater, it follows Marvel character Marc Spector, a former US marine and CIA agent who gains moon-based powers from the Egyptian moon god Khonshu after a close call with death while working as a mercenary in Africa.
Their draft story proposal made the shortlist and Diab found himself in front of Marvel president Feige pitching their ideas.
"We didn't sleep for two weeks to produce a 200-page pitch with pictures and every detail of how we saw the show. Even though it was our first time doing a show as big as this, we knew we were going to get the job because we felt like we had directed the show in the process of producing the pitch. We addressed every aspect, down to the music, the colours, the angles – every single thing," Diab recalls.
"Moon Knight is one of the most interesting characters in the Marvel world. Oscar Isaac and [co-stars] Ethan Hawke and May Calamawy are very serious actors and you wouldn't usually see them on a project like this but they love it and the process. Marvel has been so generous allowing all the actors and me and Sarah with the producers and writers to be part of the process and everyone brought something."
Once Moon Knight finishes post-production, Diab hopes to move onto one of his US feature projects although says he has no intention of abandoning his native Egypt or the Arab independent cinema scene.
"I'm learning from Hany [Abu Assad]: he made a Hollywood movie and then went back home and made an independent film. Or Alfonso Cuaron, who's moved between films like Y Tu Mamá También and big Hollywood productions and then Roma. I am 43, Egyptian and I'm never going to lose my culture. The Middle East is a goldmine for stories.
"You can enjoy bananas and apples. Even when I am making a Marvel show as big Moon Knight, I miss the process of making Amira."