Hunter has worked for Screen since 1990, as a film critic and features writer. He is based in Edinburgh and is also co-director of Glasgow Film Festival.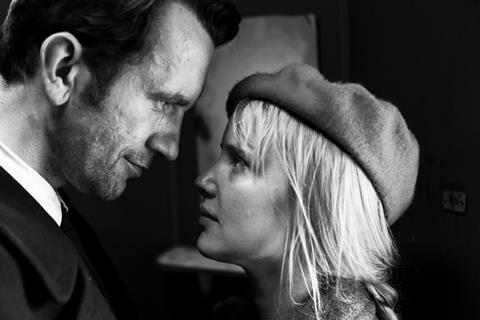 Read more: Screen's critics pick best films of 2018
Top five:
1. Cold War
Dir: Pawel Pawlikowski
Working in his native land seems to bring out the best in Pawel Pawlikowski. His follow-up to Ida is a stunning marriage of ravishing imagery and heartfelt emotion. A passionate romance is at the mercy of post-war politics in a film that feels like a cherished album of family photos. Precise, flinty and beguiling.
Contact: Protagonist Pictures, mk2 Films
Read Screen's review here.
2. ROMA
Dir: Alfonso Cuarón
Alfonso Cuarón's remembrance of family life in the Mexico City of the 1970s matches the glorious sweep of an epic with the intimate detail of a flawless miniature.
Contact: Netflix
Read Screen's review here.
3. If Beale Street Could Talk
Dir: Barry Jenkins
Barry Jenkins' follow-up to the Oscar-winning Moonlight is a gorgeously crafted heartbreaker of a love story with a rueful anger concealed beneath its tender heart.
Contact: Annapurna Pictures
Read Screen's review here.
4. Shoplifters
Dir: Hirokazu Kore-eda
A typically compassionate exploration of family ties from Hirokazu Kore-eda, told with the narrative skill and grace of a Dickens novel.
Contact: Wild Bunch
Read Screen's review here.
5. Border
Dir: Ali Abbasi
The bracingly original fusion of fairytale, folklore and tragic romance made Ali Abbasi's second feature one of the most imaginative and haunting of the year.
Contact: Films Boutique
Read Screen's review here.
Best documentary
Nae Pasaran
Dir: Felipe Bustos Sierra
A timely, rousing testimony to the way in which individual acts of conscience can make a difference in the wider world. Felipe Bustos Sierra's labour of love tells of Scottish factory workers in the 1970s who refused to carry out vital inspections of engines in fighter jets used by the military junta in Chile. An absorbing, wide-ranging and deeply emotional story.
Contact: Debasers Filums
Read Screen's review here.
Overlooked gem
The Bread Factory, Parts 1 & 2
Dir: Patrick Wang
The Independent Spirit Awards nominations brought some well-deserved attention to Patrick Wang's two-part ode to the arts. The story of two women fighting to retain funding for their small-town arts centre reflects on the threat of gentrification and the importance of culture in building a sense of community.
Contact: Vanishing Angle