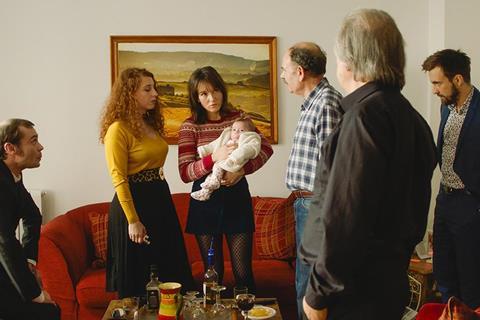 European films and filmmakers are out in force at this year's Busan International Film Festival and the Asian Film Market. Whether screening in the festival or not, Europeans are finding it increasingly important to attend Busan, while support from European Film Promotion (EFP) is expanding ties and networks between Europe and Asia.
"Busan is one of the leading film events in the region and opens doors for the European film industry to Asia. The festival's dedicated audience stands out and rewards the trip to Busan for every filmmaker," says EFP deputy managing director Jo Mühlberger.
European films at the festival this year include already acclaimed titles – such as France-Italy co-production Gloria Mundi, which picked up the best actress prize in Venice – alongside world premieres in the Flash Forward competition. The latter include two narrative debuts from acclaimed documentary film­makers: Valley Of Souls, from Belgian-Colombian director Nicolas Rincon Gille, and Paradise, from Italy's Davide Del Degan, co-director of The Last Resort which played in Special Screenings at Cannes in 2016.
The World Cinema section also features four world premieres from Europe, including Icelandic filmmaker Silja Hauksdottir's Agnes Joy, and Croatia-Macedonia-Serbia co-production The Voice, directed by Ognjen Svilicic.
All of these films will have filmmakers attending with support from EFP, along with some talent, such as Gloria Mundi's Venice award winner Ariane Ascaride, and Agnes Joy's lead actresses Katla M Thorgeirsdottir and Donna Cruz. In total, EFP is supporting 64 participants, compared to 42 last year.
"Asian Film Market has become the must-attend Asian event in the autumn for Europe's sales agents," says Susanne Davis, head of EFP's Film Sales Support, which has been hosting the European umbrella since the market's first edition in 2006 and has seen business grow over the years.
"In 2018, around 35% of the 150 European films represented under the umbrella were sold to South Korea, China, Taiwan, Japan and Hong Kong, not taking into account that more deals will have been made in the course of the year following the market. This year's numbers are likely to rise due to a record high of 36 sales companies attending."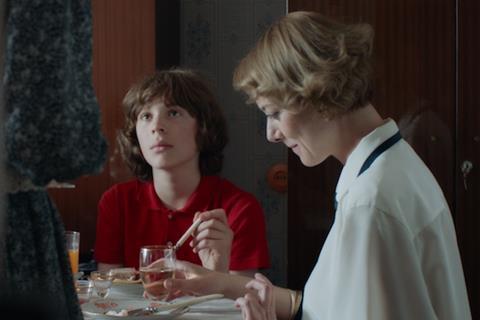 Davis adds that most of the European films in this year's Flash Forward competition have a European sales agent attached: Motherland is handled by Alpha Violet (France), The Accidental Rebel by EastWest Film­distribution (Austria), 5 Is The Perfect Number by Playtime (France), Valley Of Souls by Best Friends Forever (Belgium) and Paradise by Fandango (Italy).
Meanwhile, Nicolai Korsgaard, executive sales manager at Denmark's TrustNordisk, explains that, although having a film in the festival selection does create "synergy", he still finds it important to attend the market even when he has no new completed films – for pre-sales and as a "warm-up" for next month's American Film Market.
"I attend Hong Kong Filmart in March and Busan in October. It's a good market for us, with a lot of Korean and Japanese buyers. Also, we have support from EFP so it makes sense for us. We haven't missed it in 12 years," he says.
Leo Teste, sales manager at Film Constellation, says the UK company sees Asia as "a major territory for our titles" and expects to repeat the success of the company's first visit to the Asian Film Market last year.
"We met top-level Asia-based buyers, which fostered strong relationships and offered important networking opportunities with distributors we couldn't meet earlier in the year. We're also keen to explore the new projects highlighted at the festival and are excited to work closely with talent from Asian territories."
EFP is also working with Busan to hold talks between filmmakers such as South Korea's Park Chan-wook and Costa-Gavras, who is presenting Adults In The Room in BIFF's inaugural Icons section.
Other events include a Platform Busan-EFP session for Asian and European filmmakers to discuss diversity in filmmaking and an Industry and Networking Day, held with the Asian Project Market and EAVE's Ties That Bind.