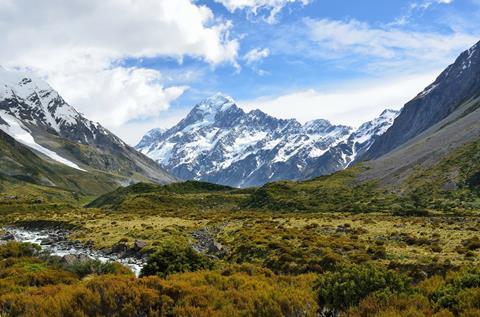 Film and TV production has been back on track for months in Australia and New Zealand and the two southern hemisphere countries have attracted various footloose shoots that might otherwise have shot in locked-down Europe or North America.
But it is not plain sailing and international filmmakers need to contend with tight entry rules, caps on total arrivals and strict quarantine periods to get into either territory.
First to re-open to international shoots after a strict lockdown in March 2020 was New Zealand. There have been 388 people, "related" to the film and television industry, who have been allowed into New Zealand in the eight months up to mid-February, and 50 who were declined an exception to the border closure. An Immigration New Zealand spokesperson also told Screen an additional eight people were under consideration.
Each of the 388 people spent two weeks in what's called "managed isolation and quarantine" (MIQ) as part of NZ's Covid-19 elimination strategy. Industry sources estimate they worked on 20 international and local productions.
Around 40 people were approved to work on James Cameron's now-wrapped Avatar sequels and nearly 100 on Amazon's Lord Of The Rings prequel series in May 2020.
"It is a sensible system that was put in place quickly and the New Zealand Government has been careful to always balance the risks," said Annabelle Sheehan, CEO of the New Zealand Film Commission (NZFC) "New Zealanders want to know that those coming in are triggering economic benefits. It's been very effective at getting small numbers of people in, activating 1000-plus-people productions, but modest projects have benefitted too."
International productions always employ more than 90% locals, she added. But the strict controls have delivered more local opportunities, including for heads of department.
Film personnel are entering as critical workers, specifically "with unique experience and technical or specialist skills not readily obtainable in New Zealand" or because they have time-critical roles on, in the case of production, "work which brings significant wider benefit to the national or regional economy".
It costs NZ$380 to submit a request, which can cover many individuals. It's also necessary to have a visitor visa and a managed isolation facility voucher. Quarantine costs NZ$5,520, with more for family members, and takes place at 32 hotels in five cities. Since January 2021 passengers on long- haul flights have had to present evidence of a negative test 72 hours prior to departure, lessening the chance of people catching the virus in the air or arriving infected.
When Kirsten Dunst arrived from the US for Jane Campion's The Power Of The Dog for Netflix, she described the biggest challenge of quarantining as having a two-year-old in a hotel room for two weeks. She also said her temperature was taken daily on the set of the production in which UK actor Benedict Cumberbatch also stars.
Netflix film The Royal Treatment and two series, Sweet Tooth and Cowboy Bebop, have also shot in New Zealand this year.
Five more features and an additional series are now preparing to film in New Zealand. Philippa Mossman, head of international screen attraction at the NZFC, is the go-to person for internationals on clarification of the rules. She said she often has to disappoint potential incomers: "Can I quarantine for fewer than 14 days? No. Can I make my own hotel reservation? No. Can I make my own arrangements for an A-list actor? No," she said, by way of example of recent conversations she has had with international filmmakers.
Risk to the public can justify special arrangements, however. Her example was an A-list actor being ushered through an airport away from everyone else to prevent people gathering to gawk – she used the term "intermingling".
All New Zealanders are constantly reminded to socially distance, wear masks on public transport, register contact details at restaurants, use the Covid-19 tracing app and practise good personal hygiene. Additional protocols are applied on set, with comprehensive health and safety plans including the use of bubbles to restrict interaction.
Australian rules
There is a clear pathway for non-Australians to obtain permission to get into the country to work on big international film and TV projects but actually getting them in can require fancy footwork. Priority is given to returning nationals, plus there's arrival caps and sudden changes to those caps, reduced flights and restrictions on plane capacity, sudden flight cancellations and quarantine bed shortages to look out for.
Nevertheless, Grainne Brunsdon says she only knows of one industry person who failed in their attempt to enter. She heads ScreenNSW, one of the state film agencies that the Australian Border Force relies on to determine the legitimacy of applications for exemption. Since February 15, 6,362 people per week in total have been allowed into Australia; 3,010 can go to New South Wales (NSW).
Going through the necessary processes takes time and expertise must be sought especially on travel arrangements, and only those essential- to- production activity will be admitted: no-one is making the trip to suss out production partners or do location recces.
Film people are coming into Australia under the travel exemption category described as: "Delivering services in sectors critical to Australia's economic recovery (such as financial technology, large scale manufacturing, film, media and television production and emerging technology), where no Australian worker is available".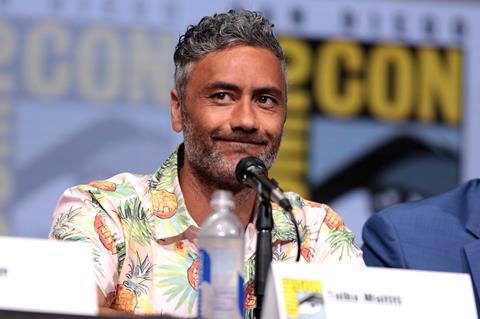 The federal government put aside $400 million in June 2020 to help attract inward investment via international production, knowing the border security ramifications. Clearly the system is fit for purpose given cameras are due to roll on Ron Howard's Thirteen Lives for MGM in Queensland in March and Taika Waititi's Thor: Love and Thunder, starring Chris Hemsworth, Natalie Portman and Christian Bale, kicked off at Sydney's Fox Studios in February for Marvel Studios and Walt Disney Pictures.
Portman's husband Benjamin Millepied got in on the act and moved his directorial debut Carmen, starring Elsa Pataky and Paul Mescal, to Sydney from Mexico. George Miller's indie fantasy romance Three Thousand Years Of Longing, starring Tilda Swinton and Idris Elba, and being sold by FilmNation, has also been filming since November.
All arrivals must get a Covid-19 test 72 hours or less before leaving for Australia and show a negative result at check-in, then spend 14 days in government-run quarantine hotels paying A$3,000 plus extra for family. About 211,000 had complied as of February 5.
There has been a media backlash against the rich and famous isolating privately. Examples include the UK's Alan Sugar, host of Celebrity Apprentice Australia, and Australian actor Nicole Kidman and US musician husband Keith Urban, who stayed at their Southern Highlands home near Sydney. Arrangements made for Matt Damon (Thor) and Tom Hanks (Baz Lurhmann's Elvis Presley biopic) have also attracted flak in the press.
State governments are determined to keep the pandemic out of the community, particularly the new variants. On February 12, Victoria implemented a snap five-day lockdown and there was an immediate ripple effect at internal borders.