Chinese investment is now racing into Hollywood and for once Hollywood is not in the driving seat. Liz Shackleton looks at what this means for the global film industry and discovers the smart money is now on the entrance of China's tech giants.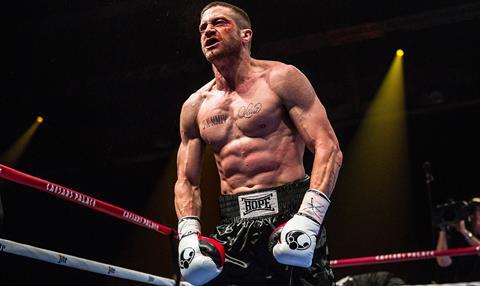 For a long while, it looked as if the relationship between China and Hollywood was going to be more of a flirtation than a financial reality. Chinese companies would kick the tyres of Hollywood entities, only to walk away, or deals would be announced with great fanfare only for the promised money to never materialise. The obstacles to the two sides doing business were numerous and often cultural.
"There are profound differences between the ways that the US and China do business," says China veteran David Unger, co-CEO of US management company Three Six Zero Entertainment. "In China, signing a deal can mean the start of the conversation rather than the conclusion. It's the same across every industry and it's just the way that business is done."
Lawyers involved in Sino-US deals say that in the early days the two sides often did not understand how to work with each other. Accustomed to short-form agreements, Chinese companies balked at Hollywood's 60-70 page contracts. They also faced problems moving China's restricted currency out of the country.
But over the past 18 months there has been a sea change that is shaking the global film industry to its core. Since former Warner Bros head Jeff Robinov secured finance from China's Fosun International for his Studio 8 production venture, two other Hollywood execs have found Chinese backing for start-up studios: Robert Simonds' STX Entertainment has teamed with Huayi Brothers for a slate of mid-budget movies, while Dick Cook is working with CITIC Guoan on family-oriented fare.
Established players such as Universal, Paramount, Fox and Lionsgate are also tapping Chinese investment through slate financing deals. Chinese players are also making single picture investments: Alibaba part-financed Mission: Impossible - Rogue Nation, while Wanda Group covered all the production costs on The Weinstein Company's Southpaw. Guangdong-based Alpha Animation and Culture Co is a co-investor in triple Oscar-winner The Revenant.
Then at the start of this year, Wanda Group became the first Chinese company to buy a large US production entity, acquiring Legendary Pictures for $3.5bn. Speculation is now rife that Wanda or a Chinese tech giant such as Alibaba will join the bidding for a minority stake in Paramount, which has been officially put on the block.
Greater understanding
Why the flurry of activity now, after years of fits and starts? Mostly it's a case of the US and China starting to understand each other's markets and business culture.
"It took a few years in which the two sides had to learn to be comfortable with one other," says Lindsay Conner of US law firm Manatt, Phelps & Phillips, who represented the Chinese companies in the Huayi Brothers/STX and Perfect World/Universal deals.
Bennett Pozil, executive vice-president of the US's East West Bank, says it also took time for everyone to learn how to move capital. "When we started in China, nobody knew anything, so we had to go out and find the rules," he says. "And once we'd found the rules, we understood, OK that's how you do it."
Now the money is flowing and the first films under the slate financing deals are hitting cinemas. Releases over the past year include The Martian from the Bona/TSG deal, The Gift from Huayi Brothers/STX and titles including Sicario and The Last Witch Hunter from Hunan/Lionsgate. "What we've seen in the past year is that deals are working and China and Hollywood are excited about working together," says Conner.
Ultimately, these deals had to happen because there are too many reasons for Hollywood and China to work together. "Hollywood looks at China and sees both a source of financing and the world's largest under-served market," says Conner. "China looks at Hollywood and sees the leading force in the global film and TV industry as the place to learn both Western storytelling and the business of the global film industry."
This is the endgame for the Chinese private companies and state-owned enterprises investing in Hollywood: China wants to learn how to produce international movies and distribute them globally across all available platforms. Although China has a booming local industry, the films it makes face challenges in crossing over culturally — at least for now — so Chinese studios are focusing on English-language tentpoles as the key component of their international strategy.
The motives for China's global expansion are both financial and political. "The Chinese leadership wants China to expand its soft power around the world and that involves getting Chinese culture, tradition and history known outside of China," says Stephen Scharf of US law firm O'Melveny & Myers, which worked on the Bona/TSG and Hunan/Lionsgate deals.
On the financial front, investing outside of China just makes good business sense. "Companies like Wanda are looking for better economic returns, earning money not just from local markets but also from Western movies. It's an opportunity to earn profits on a bigger stage," Scharf says. "There's also been some concern about the strength of the Chinese currency, so earning profits offshore is an opportunity to diversify."
A seat at the table
While China has its reasons for investing, the lessons of history make it tempting to believe this could be the latest 'dumb' money to arrive in Hollywood. After all, investing in start-up Hollywood ventures with relatively small slates and no libraries could be risky — as India's Reliance found with DreamWorks — and there are many who feel Wanda may have overpaid for Legendary. But industry observers say Wanda just bought itself a seat at the global film-making table and direct influence in Hollywood (Wanda also recently announced it would seek other Chinese investors to help finance the deal).
Then there are the slate deals with US studios such as Fox and Universal where the Chinese partners are not always retaining Chinese rights to the films they are financing. But perhaps this is missing the point — only a limited number of Hollywood tentpoles can be released in China annually and the Chinese investors are more interested in participating in their global revenues.
"With the slate financing deals, if it's structured right, you may not win big but you probably won't lose big either," says Pozil. "We're also seeing companies making more strategic investments in the US, exploring management styles between East and West. So we'll see where it all goes."
Power play
This is the first time in history that Hollywood doesn't have all the leverage. China has the capital and the world's largest film market, placing it in a very different position to former financiers of Hollywood such as Japan and Germany.
"China isn't going anywhere and what people are not grasping is that our existence in the entertainment business depends on China for the rest of time," says Unger. "By the time [James] Cameron finishes the next Avatar, how it plays in China will be more important than how it plays in the States."
Inevitably, there will be speed bumps that slow down the burgeoning relationship. China's legal systems and financial service industries are still not as transparent and professional as those in the US. At last year's AFM, Chinese mogul Bruno Wu announced a $1.6bn equity fund with Yucheng Group, an internet financier that turned out to be operating China's biggest ever Ponzi scheme. Wu told financial publication Bloomberg that he was shocked at the discovery and killed the fund before it was finalised.
Everyone is also watching closely what happens to the first films to emerge from a Wanda-owned Legendary, in particular Legendary's first real Sino-US co-production The Great Wall, directed by Zhang Yimou and starring Matt Damon and Andy Lau. If these films fail, it may cool the ardour between Hollywood and China but is ultimately unlikely to put out the fire entirely.
Unger points out the real companies to look out for — Chinese digital titans Baidu, Alibaba and Tencent — have still not jumped into the global business but could make their presence felt soon.
"The big challenge in China, as in the West, is what happens when everything goes over the top and has nothing to do with theatrical distribution," says Unger. "You already have a generation of Chinese kids that have grown up with iPhones and understand how to stream content."
China's digital giants may decide to eschew the fragmented theatrical business and focus on building global streaming platforms; they have the capital to compete with their Western counterparts Google, Apple, Amazon and Netflix. In 10 years time, Hollywood could become a high-end manufacturer, rather than master of the world's distribution networks. In this scenario, we'll be more concerned about who controls streaming rights, and the relationships between tech giants in China and the US.
Creative impact
How will the deepening Sino-US relationship affect Hollywood film-making?
The US studios are figuring out how to make movies that appeal to audiences in both China and the US, but that's to increase box office, not to appease Chinese investors. Their biggest headache is winning the approval of Chinese censors. "We won't see movies that portray China in a negative manner; they won't clear censorship and be imported," says O'Melveny & Myers' Stephen Scharf.
Three Six Zero Entertainment's David Unger, who has worked on the international careers of Chinese stars such as Gong Li and Michelle Yeoh, predicts there will be a rash of clumsily cast movies before the studios figure out how to appease both markets in a more subtle manner: "Hollywood did the same thing in the 1980s when we saw a slew of Japanese-themed movies like Black Rain that stumbled."
Manatt, Phelps & Phillips' Lindsay Conner believes we won't see vast changes. "The co-finance deals are more about participating in — and gaining insights from — the global film industry." It's a different story for Sino-US co-productions, which require Chinese cultural elements and one-third Chinese cast to be cleared as co-productions. "To the extent that people are able to do co-productions, those involve different creative choices that bring more Chinese elements into the film," he adds.
China-US deals:
May 2012 Dalian Wanda Group acquired US exhibitor AMC Entertainment for $2.6bn, then splashed out on Australian exhibitor Hoyts in June 2015.


May 2013 Legendary Pictures' Chinese venture Legendary East pacted with China Film Group to co-produce titles aimed at Chinese and global markets.


June 2014 Following an aborted deal with Huayi Brothers, Jeff Robinov's Studio 8 secured a reported $200m from China's Fosun International. Sony has rights to the company's slate outside of China.


March 2015 Chinese broadcaster Hunan TV agreed to provide $375m financing for Lionsgate films.


April 2015 Huayi Brothers committed to co-financing and co-distributing 12 to 15 films with Robert Simonds' STX Entertainment, which also has China's Hony Capital as an investor.


June 2015 Dick Cook Studios, founded by the former Disney chief, announced a $150m financing deal with state-owned CITIC Guoan, a subsidiary of the China International Trust and Investment Corp (CITIC).


September 2015 Warner Bros, China Media Capital (CMC) and Hong Kong broadcaster TVB unveiled joint venture Flagship Entertainment to produce a slate of Chinese-language films for global distribution. CMC is also an investor in IMAX China, Star China TV (previously owned by News Corp) and Oriental DreamWorks.


November 2015 Bona Film Group announced it would invest $235m into movies produced by 20th Century Fox and TSG Entertainment, founded by former Dune Entertainment head Chip Seelig.


January 2016 Dalian Wanda Group announced it would acquire Legendary Entertainment for $3.6bn.


February 2016 China's Bliss Media acquired a stake in Los Angeles-based sales company Insiders, founded by Wild Bunch's Vincent Maraval.


February 2016 Universal Pictures sealed a five-year slate financing deal with China's Perfect World, which is investing a reported $500m across debt and equity into films across the entire Universal slate.