Modest budget films are outperforming bigger budget fare in India, while Hollywood films doubled their market share in 2015.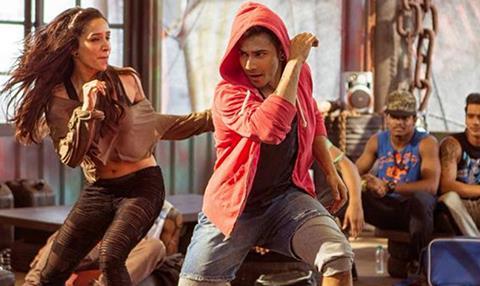 The first few months of the year are usually a quiet time at India's box office, with bigger titles scheduled for the Eid and Diwali holidays over summer and autumn and the end of the year.
But so far in 2016, two Hindi-language films have already grossed impressive numbers – Airlift, distributed by Viacom 18 Motion Pictures, has taken more than $18m in India, while Fox Star Studios' Neerja has grossed $16m and counting – and neither was expected to be a major hit.
Although Airlift stars Akshay Kumar, it's a modestly-budgeted thriller with meaty subject matter – the evacuation of Indians during Iraq's invasion of Kuwait – that wasn't expected to have mass market appeal. Neerja is an even smaller film, about air hostess Neerja Bhanot, who saved hundreds of lives during the hijacking of a Pan Am flight in 1986.
Both films signal a growing trend at the Indian box office away from big-budget tentpoles, sold on stars rather than plotlines, towards content-driven films. That doesn't mean that star vehicles aren't performing – the top two films of last year, Bajrangi Bhaijaan and Prem Ratan Dhan Payo, both starred Salman Khan, while the third-highest grosser, Bajirao Mastani, featured Ranveer Singh and leading actresses Priyanka Chopra and Deepika Padukone.
But for every big-budget hit over the past year, there's been another expensive star vehicle, such as Brothers (also starring Kumar), Phantom (Saif Ali Khan) and Bombay Velvet (Ranbir Kapoor), that crashed and burned at the Indian box office, dragging down overall receipts for the year. Although India lacks standardised figures, industry executives estimate that box office for Hindi films was down by 6.7% to $380.9m in 2015. "It was a year of big hits and big misses," says Viacom 18 Motion Pictures COO Ajit Andhare. "It proves that you can't chase volume for the sake of it. We need to focus on the bottom line."
At the same time, a string of more modestly-budgeted films have punched above their weight, becoming much more profitable than the star-driven hits, when their box office receipts are measured against their costs. Airlift and Neerja continue a trend that picked up pace in 2015 with hits such as Yash Raj Films' Piku, about a father and daughter taking a road trip, and Viacom 18's Manjhi - The Mountain Man, based on a true story about a poor villager carving out an access road in a mountain. Films targeting specific audiences groups, such as Disney India's youth-focused dance sequel ABCD 2 [pictured], also performed well.
"Last year, most of the big-budget tentpoles didn't perform as per pre-release expectations, while content-driven films delivered strong business," says Yash Raj Films vice president, international operations, Avtar Panesar. "Although we're all governed to a certain extent by the content flow, it reaffirms the age-old saying that content is king."
This doesn't mean that Bollywood is turning its back on stars or even that mid-budget films star complete unknowns: Sonam Kapoor plays the title role in Neerja and Piku stars Deepika Padukone, Irrfan Khan and Amitabh Bachchan. But recent results are prompting the Bollywood studios to question the traditional practice of producing mass market "entertainers" marketed solely on their star power.
"The audience is becoming more selective and needs much more assurance about what they go and see," says Amrita Pandey, vice president and head of marketing and distribution, studios, Disney India. All the studio heads agree that this change in attitude is partly driven by growing use of social media platforms, including Facebook and Twitter. "A big star can guarantee at best a big opening on Friday, but social media has taken over by Saturday," says Fox Star Studios CEO Vijay Singh.
With growing smartphone penetration, word-of-mouth now spreads like wildfire and the verdict of Indian audiences tend to be extremely polarised – they either love or hate each release. Sometimes even content-driven films that win over audiences outside India, such as Anurag Kashyap's Bombay Velvet, fall victim to the snapshot judgments of critics and audiences. "Before a big film could survive even if the content was not very strong, but that's not the case now," says Viacom 18's Andhare. "On the other hand, if you do have strong content, the audience is usually more open to giving you a chance."
With the audience becoming more choosy and responsive, nearly all the Mumbai-based studios are now working across different budget levels and experimenting with targeted content, although really small "indie" films, produced outside the studio system, still struggle to secure a theatrical release. Nobody is willing to give up on the star-driven tentpoles, but there's more awareness that they need to be backed up by a strong storyline and high production values. "It's all about films being made at the right budget level," says Fox Star's Singh. "Bollywood is still not totally correct [in its budgeting], but it's moving in the right direction. There's more focus on script and the actors are more open to back-end deals."
There's also more urgency to evolve as Bollywood – which has traditionally dominated the market, accounting for around 50% of India's overall box office – is facing more competition from Hollywood and India's regional-language film industries. Last year, the Hindi-dubbed version of Telugu-language hit Baahubali grossed a healthy $16m, while Hollywood releases more than doubled their market share (see below).
However, real growth is unlikely to happen unless the infrastructure problems that plague everyone producing and releasing films in India are overcome. India is not throwing up shopping malls, and therefore cinemas, at anywhere close to the rate of China and the industry struggles with high taxes and piracy. Satellite TV networks have much deeper penetration than theatres, and now that 4G networks are being rolled out across India, the next challenge to theatrical revenues will come from VOD.
Although official figures haven't been published yet, it's thought that India's overall box office revenue was flat last year at around $1.7bn. "Ticket prices increased last year, but footfalls are declining," says Andhare. "The bulk of the industry's discussions now focus on how to put more people into theatres as admissions are not growing." As fast-growing territories such as China, and previously Korea, have demonstrated, overcoming these challenges usually means more than simply making good movies that work with audiences – it also requires regulatory changes and government resolve.
HOLLYWOOD MAKES GAINS IN INDIA
Although Star Wars: The Force Awakens was overpowered by local hits Bajirao Mastani and Dilwale at the Indian box office at the end of last year, industry executives estimate that Hollywood films more than doubled their market share from 6-7% to around 15% in 2015.
Hits included Universal's Furious 7 and Jurassic World, and Disney's Avengers: Age Of Ultron, which all crossed the symbolic $16m (Rs1bn) benchmark, while Paramount's Mission: Impossible - Rogue Nation, distributed by Viacom 18 Motion Pictures, also performed well.
In the past, Hollywood films were restricted to English-speaking audiences in major cities, but in recent years, the US studios have ramped up the marketing and local-language dubbing of tentpole Hollywood films. Most films are now released in Hindi, Tamil and Telugu dubbed versions, in addition to their original English version.
"Hollywood is definitely showing growth due to a combination of factors," says Fox Star Studios CEO Vijay Singh. "Cinema penetration is still relatively small, but satellite penetration is large, so audiences are being exposed to Hollywood films either in English or dubbed from an early age."
Disney India's Amrita Pandey points out that Hollywood movies are now drawing greater numbers of non-English speaking viewers. "If you look at the proportion of the audience for the first Avengers film [The Avengers, 2012] that was primarily Hindi speaking, then compare that to Avengers: Age Of Ultron, there were huge increases for the second film. The Hindi audience is really turning out for these movies."
Meanwhile, Furious 7 and Jurassic World were both given a boost because Universal decided to release them on non-DCI compliant "e-cinema" screens, which vastly outnumber DCI-compliant screens in India. Both films also feature India actors: Irrfan Khan in Jurassic World and Ali Fazal in Furious 7.
UPCOMING BOLLYWOOD RELEASES
Fan – Shah Rukh Khan stars in a dual role as both a movie star and a dangerously obsessed fan in this highly-anticipated Yash Raj Films production, which is scheduled to open on April 15.
The New Classmate – Eros International is releasing Ashwiny Iyer Tiwari's acclaimed indie drama on April 22, following a successful festival run.
Jagga Jagoos – Disney India's musical comedy reunites the team behind 2012 hit Barfi! – director Anurag Basu and star Ranbir Kapoor. Release is scheduled for June 3.
Eid Releases – this year's Eid festival in early July may see a "clash of the Khans" as Yash Raj Films' Sultan, starring Salman Khan as a professional wrestler, goes up against crime drama Raees, starring Shah Rukh Khan and produced by the star's Red Chillies Entertainment and Excel Entertainment.
Mohenjo Daro – Ashutosh Gowariker is directing this epic romance, starring Hrithik Roshan and newcomer Pooja Hegde, and is also co-producing with Disney India. Release is scheduled for August 12.
M.S. Dhoni: The Untold Story – Fox Star Studios is distributing this biopic of the Indian cricketing hero, directed by Neeraj Pandey, which is scheduled for release on September 2. Sushant Singh Rajput is playing Dhoni.
Mirzya – Rakeysh Omprakash Mehra's romantic drama, starring Harshvardhan Kapoor and Saiyami Kher, is scheduled to open on October 7. Mehra also co-produced with Cinestaan Film Co.
Rangoon – Vishal Bhardwaj is directing this period romance starring Saif Ali Khan, Kangana Ranaut and Shahid Kapoor, who also starred in Bhradwaj's Hamlet adaptation Haider. Bhardwaj is also producing with Sajid Nadiadwala and Viacom 18.
Diwali Releases – Big-budget films scheduled for Diwali (late October) include Eros International's Shivaay starring Ajay Devgn and Fox Star Studios'Aey Dil Hain Mushkil, with Ranbir Kapoor and Aishwarya Rai Bachchan.
Dangal – Disney India's biopic of professional wrestler Mahavir Singh Phogat, starring and co-produced by Aamir Khan and directed by Nitesh Tiwari (Chillar Party), ends the year with a bang on December 25.