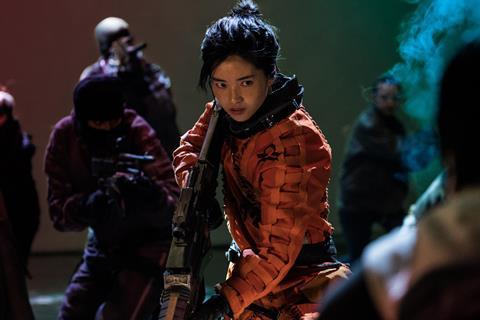 From the outside, South Korea looks like one of the production bright spots of this past pandemic year. The Korean Wave, or global appetite for its entertainment content, from films and TV dramas to pop music, has gathered momentum while the country's rapid test and trace-led response in early 2020 helped it avoid full lockdowns, although social distancing restrictions have been in place.
The situation on the ground for the film industry presents a more complex picture. Productions have continued to shoot with safety protocols, but a lack of commercial titles at cinemas, social distancing measures and movie-goer reluctance saw the box office fall by almost 74% in 2020, according to the Korean Film Council (KOFIC).
The trend continued into 2021 with theatres reporting just 707,000 admissions during the traditionally busy Lunar New Year holiday season (this year falling February 11-14) — a seventh of the total for the holiday period in 2020.
Distributors are reluctant to launch major titles theatrically and there is a backlog of films, which is affecting investment in new projects. "There are more than 80 Korean films waiting for release," says producer Jay Choi, the former Warner Bros executive who recently co-founded production banner Anthology Studios and is KOFIC vice-chairperson.
"The large investor-distributors we all know don't need to pick up new films. They are looking for projects that aim for release in the second half of 2022. But will the theatrical market be stable again by then? We are developing projects with that in mind," he adds.
Sales agents report they are seeing fewer mid-budget films being packaged in the pandemic. "When it comes to investment, mid-sized budget films are disappearing," says Danny Lee, head of international business at sales company Contents Panda. "Investors are getting more conservative and they are looking for safe bets with top directors and casting, or an edgy, targeted concept for low-budget films that will make their money back in ancillary if not theatrical. Films with less than KW1bn ($907,000) budget can be more viable than mid-sized budget ones."
At the same time, Netflix has made a big push into the territory during the pandemic. The streaming giant snapped up Berlinale 2020 title Time To Hunt and sci-fi film Space Sweepers for high-profile pivots from theatrical to streaming launches.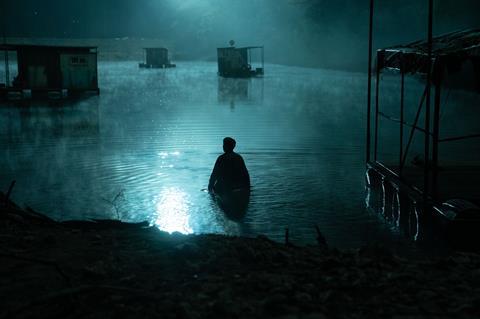 In February, it announced it is investing $500m in Korean films and TV series in 2021, with the slate including two new original features, BDSM romance Moral Sense and action film Carter, from The Villainess director Jung Byung-gil, as well as the recently wrapped series Hellbound, from Train To Busan director Yeon Sang-ho.
Feature film producers such as Choi are now moving into drama series production. "Netflix and OTT companies have a great need for K-drama and other Korean content," he says. "So film producers like us get requests to use our networks to make drama series. The market is not good but it's a chance for us to expand."
In a not unrelated move, Anthology Studios, which Choi co-founded with Parasite star Song Kang-ho and director Kim Jee-woon, has been acquired by major local cable broadcaster-affiliate JTBC Studios.
Other traditionally feature film-focused producers are also considering the drama route. "From the point of view of production companies like ours, of course we want to make theatrical commercial films, but the situation doesn't seem like it will get better in a short period of time," says Hamm Jin, director of film production at Studio&New.
"In the past year or so, we have continued to develop the projects we had already started on, but with the caveat that later on, we could decide whether the film would go to cinemas or OTT," she adds. "But in the case of projects at a very early stage of development, we are considering changing a two-hour theatrical film into a two-season TV series, depending on the subject matter."
Challenges
Hit-making director and producer couple Ryoo Seung-wan and Kang Hye-jung at Filmmaker R&K, best known internationally for action-packed pictures Veteran and The Battleship Island, continue to believe in the potential of feature films. The pair are in the final stages of developing a thriller inspired by female divers. Provisionally titled Smuggling, it is set in the world of haenyeo — or 'sea women' — of Korea's Jeju Island, who traditionally dive without breathing equipment for seaweed and shellfish. The film will revolve around two haenyeo who are caught up in a smuggling ring in the 1970s.
Kang suggests development has become an even more critical stage during the Covid-19 pandemic. "Not that we haven't always made films for theatrical release, but we're now developing this with an even greater focus on making the sort of film people want to pay to see in a cinema," she says.
She notes that the surge in drama production has resulted in a further challenge for film producers. "You can tell how active TV and internet drama series production has become from how hard it is to schedule cast and crew these days. So we're taking the time to focus on the script, to find ways to minimise expenditure at script stage."
Projects that were planning to shoot overseas have been shelved for the time being. Travel bans and cost-inducing mandatory quarantines, sometimes on both sides of a plane trip, have made them virtually impossible. Director Jang Kunjae, whose award-winning A Midsummer's Fantasia was co-produced by Naomi Kawase, was planning to shoot his next film in New Zealand but has had to put that on hold.
The film was adapted from the novel Because I Hate Korea, in which a young woman moves to Australia to get away from the predictable life she would have led in her home country. The director chose to make it a road movie set in New Zealand "because it signified the protagonist getting as far South from Korea as she could, the location tax incentives are better, and because our film commissions have a good relationship with theirs and I was told we were set to be the first Korean feature film to shoot on location there."
"It's a project that needs to shoot more than 30% on location in New Zealand. The script was completed, the main casting was done, and we had funding. We had prepared for everything but a pandemic. Now, to go shoot in New Zealand, the quarantine would cost about KW4m ($3,350) per person," says Jang.
Independent filmmaker Park Jung-bum, director of award-winning films Alive and Height Of The Wave, has found the pandemic creating other delays in his productions.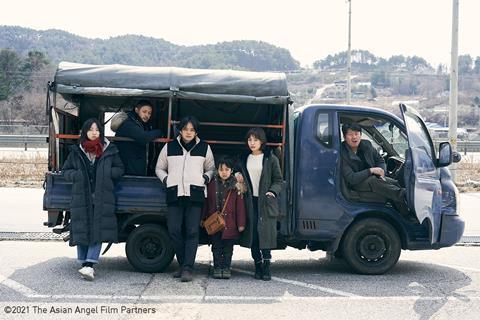 His company Secondwind Film co-produced Japanese director Ishii Yuya's latest film The Asian Angel, starring Sosuke Ikematsu, Joe Odagiri and Moon Choi, shot in Korea last April. With funding from the Korean Film Council and the Gangwon Art & Culture Foundation, the post-production was originally supposed to be done in Korea with the director on hand, but got delayed when the pandemic prevented him from coming.
"It should have been completed in one or two months, but in the end it took eight months with the director sending comments in documents and over video calls and us eventually shipping him DCPs twice," he says. The film has just world premiered as the closing film of Japan's Osaka Asian Film Festival on March 14.
Park is also working on the script for a film he will direct, the working titled Everything I Want To Do, about a poet that falls in love with a factory worker.
"I have been lucky to get production support and film festival funding [for my other films] but I am also thinking of cutting down the budget as I edit this script, downsizing some scenes, and I'll be searching for overseas pitching programmes for this and two other projects I'm participating on as scriptwriter," he says.
Hope?
Against this challenging backdrop, there are glimmers of hope. The government lifted the curfew for cinemas after the Lunar New Year holiday and the country also began its mass vaccination drive on February 26.
Hwang Jae Hyeon, communications team leader and analyst at CJ CGV, Korea's leading multiplex chain, is cautiously optimistic.
"The government is aiming for herd immunity to be established in November with vaccinations but even before then, if the number of cases stops increasing and we get strong titles to release, people could start coming back to the cinemas," he says.