Saudi Arabia launched Red Sea International Film Festival from scratch in 2021. As the country continues to face human rights and censorship issues, what can the international industry can expect from the second edition?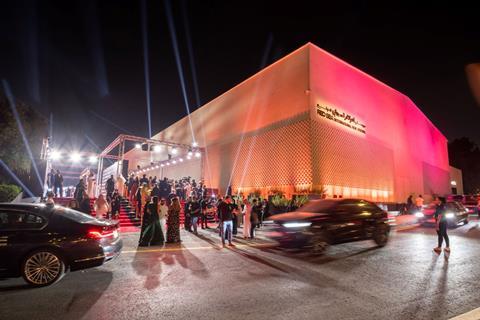 Five years ago, Saudi Arabia announced the end of a 35-year cinema ban as part of its Vision 2030 plan to diversify its economy away from oil and transition the country towards a more moderate form of Islam. With an eye to the concerns of the Saudi youth (more than two-thirds of the population is under 35), the Kingdom has gradually relaxed some of its tight social restrictions — a move that has benefitted the local and international film industries.
Following a cinema building spree, Saudi Arabia overtook Italy in box-office revenues in 2021, becoming the sixth-biggest market in the EMEA region. It has lured international shoots with a cash rebate of 40% and opened soundstages and film production facilities. From a very low base, local production is also on the up.
That is not to say the past few years have run smoothly. The assassination of journalist Jamal Khashoggi at the Saudi consulate in Istanbul in 2018 has cast a long shadow. Hollywood features have also fallen foul of Saudi censorship this year: Pixar's Lightyear was banned due to a same-sex kiss, as was Marvel's Doctor Strange In The Multiverse Of Madness for introducing a queer character.
Nevertheless, Saudi Arabia has worked hard to promote a softer, more secular image for the country and to champion its entertainment industries. This is clear to see at Red Sea International Film Festival (RSIFF), which is now in its second year and runs from December 1-10.
The inaugural RSIFF, held in Jeddah, was seen as a landmark moment for its nascent film industry, attracting 30,000 filmgoers, more than 3,000 industry professionals, guests such as Bollywood star Akshay Kumar and a competition jury presided over by Italian director Giuseppe Tornatore. Some international talent and industry executives eschewed the festival, concerned about the country's repression of LBGTQ+ and women's rights, and about Saudi Arabia's role in the war in Yemen. The festival's French artistic director Edouard Waintrop also cancelled his visit at the last minute, citing illness.
But there is no doubt RSIFF created a significant international film festival in the Red Sea port. "We learned a lot from year one," says RSIFF chief executive Mohammed Al Turki, who worked as a producer in Hollywood for 12 years before returning to Saudi Arabia after the cinema ban had been lifted.
Driving force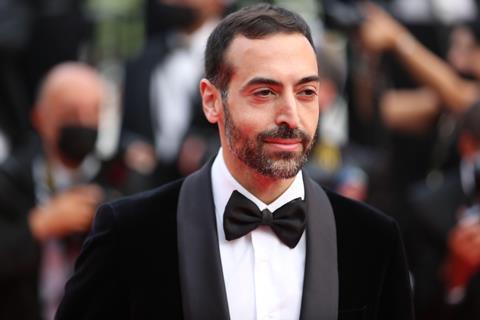 Among the learnings: Bollywood films are hugely popular with Saudi audiences, as are South Korean films. Red Sea's world premiere of Hindi-­language cricket drama '83 in 2021 "felt like a pop concert with all the fans excited to see their Bollywood stars", says Al Turki.
Managing director Shivani Pandya Malhotra — the former managing director of Dubai International Film Festival and a driving force behind RSIFF — recalls full cinemas: "Everybody came out and was watching films. It was an incredible feeling." She remembers young Saudis, for so long unable to pursue a career in film, learning about the industry and exploring job opportunities at the festival's Red Sea Souk market.
The big challenge for year two, says Pandya Malhotra, is how to supersede last year's event. She notes registrations are running "much higher" weeks before the festival than they were at the same point last year. It is also presenting 35 films directed by women.
Censorship remains a question for many international guests. Despite the loosening of social restrictions, Saudi Arabia is still a highly conservative country. Al Turki describes the festival as a "green zone". He explains: "We do not have any censorship. We want artists to be able to showcase their films in the format they intended, and to be a place for them to share their vision with other artists."
The country's film censor General Commission for Audiovisual Media does not have oversight of the films that play at the festival. That said, it is clear while the festival team is keen to push boundaries, it exercises understandable caution in selecting films that do not push them too far.
A key focus this year has been expanding the Red Sea Souk, its market space that also hosts the project market and work-in-progress showcase (which are awarding prizes totalling $400,000 to winning projects) as well as an expanded number of panel sessions. Pandya Malhotra says companies that might have been hesitant to attend in year one are now attending.
In a move from Jeddah's historic quarter of Al-Balad, the red-carpet galas and market will be based at the Ritz-Carlton hotel, which has a 1,200-seat auditorium, while screenings will be held at Vox Cinemas in the nearby Red Sea Mall.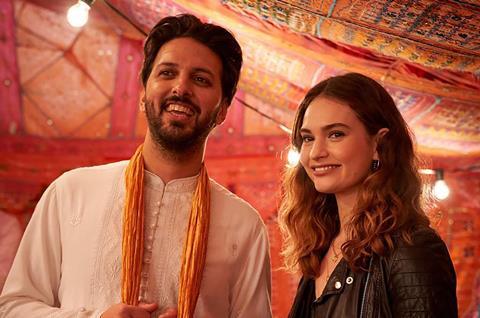 The festival opens with Shekhar Kapur's romantic comedy What's Love Got To Do With It?, while Oliver Stone presides over the Red Sea competition, which has 16 films in the running for the Yusr Awards. These include Iraqi director Ahmed Yassin Al-­Daradji's Hanging Gardens and Syrian director Soudade Kaadan's Nezouh.
Guy Ritchie is receiving an honorary award, while in-­conversation speakers include filmmakers Fatih Akin, Gurinder Chadha and Egyptian stars Mona Zaki and Hussein Fahmy. There will be gala screenings of awards season films including Broker, Decision To Leave, Empire Of Light and The Banshees Of Inisherin.
But the key focus of RSIFF is Arab and African cinema, says Al Turki. Seven new Saudi features are set to world premiere. These include closing film Valley Road by Khalid Fahad, about a young man perceived as having a disability, which is set in a beautiful mountain village. Likewise, Saudi filmmaker Mohammed Alatawi's directing debut, the desert-set historical drama Within Sand, makes its world premiere.
Both are filmed in areas of Saudi Arabia that have rarely been seen on the big screen but have opened up with the country's reforms. "It's going to be a great milestone to experience those locations on the big screen," says Al Turki.
Deep pockets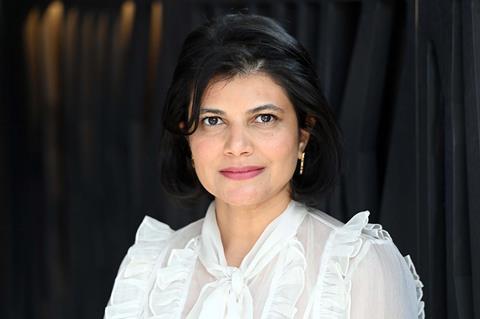 The festival is also a film backer through the Red Sea Fund, which has grants of $14m a year to back more than 100 projects by directors from Saudi Arabia, the Arab world and Africa. Meanwhile, Red Sea Lodge coaches Saudi and Arab directors, producers and screenwriters via a partnership with TorinoFilmLab.
Lots of Saudis were passionate about film even before the ban on movie theatres was lifted and many are now working for the festival, says Pandya Malhotra. Saudi actors that were active on social media or on YouTube are now becoming film stars on the big screen.
"It's a transformative moment to witness," says Al Turki. "We're living that moment with them."