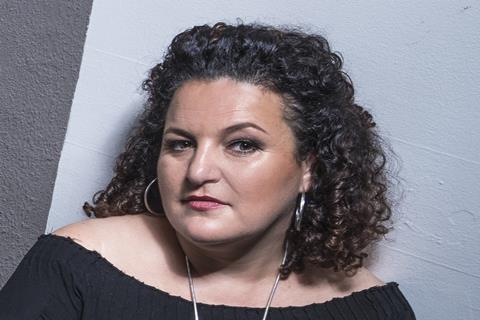 Founder of the Bafta Rocliffe New Writing Forum, a showcase for emerging talent, Farah Abushwesha says she established the platform as a direct response to her own drama studies.
Click here for the complete list of 2017 Screen Stars of Tomorrow.
"When I came out of drama school [at The Poor School in London], I couldn't find parts for women in their early 20s," says Abushwesha. "That's how Rocliffe evolved. Slowly I realised I was much more comfortable behind the camera, putting people and projects together."
After producing several shorts, Abushwesha started work as a production co-ordinator on Tom Harper's The Scouting Book For Boys.
Eventually came a move into line producing on projects including Tom Shkolnik's The Comedian and The Rise (aka Wasteland) with Rowan Athale, before Jason Newmark offered her a job as co-producer on Pressure starring Danny Huston and Matthew Goode.
Huston then asked her to be a producer on The Last Photograph, which he starred in and directed. "It was one of those moments when you see your career changing," says Abushwesha. "That's where it all started."
In 2016, Abushwesha produced short The Party, an Irish Film Board commission to mark the centenary of the 1916 Easter Rising, directed by Andrea Harkin, which earned a Bafta nod earlier this year.
Abushwesha heard about the nomination while working in New York on her biggest film yet, Stephanie Laing's Irreplaceable You starring Gugu Mbatha-Raw, Christopher Walken, Michiel Huisman and Steve Coogan. The Exchange has taken on sales.
Abushwesha stayed true to her principles on the film. "[I was] very committed to having as much diversity as possible," she says. "We had a female DoP, female costume designer, female production designer. I'm very much about promoting women behind the lens."
Next up is a project with director Naomi Sheridan with development funding from the Irish Film Board, and a supernatural horror set of the coast of Ireland called Blackened with Aislinn Clarke.
Contact Farah Abushwesha farah@rocliffe.com