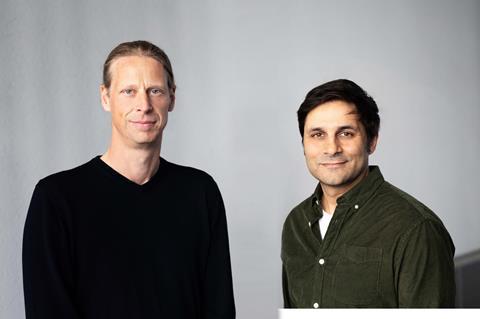 Need to know: The watershed moment for Cologne-based augenschein Filmproduktion came in 2017 when producers Jonas Katzenstein and Maximilian Leo took the strategic decision to widen their focus from producing international arthouse fare — such as Berlin Silver Bear winner Ana, Mon Amour and Venice Critics' Week winner Hunting Season — and move to English-language titles, with the development of Patrick Vollrath's 7500. Starring Joseph Gordon-Levitt, the thriller premiered at Locarno in 2019. The Germany-US co-production Stowaway, starring Anna Kendrick and Toni Collette, and Franka Potente's feature directorial debut Home, starring Kathy Bates, followed, before the company took its next step in launching in-house sales and financing arm, augenschein Sales. Headed by former Telepool executive Jonathan Saubach, the sales arm helps the company to maintain creative and financial control over projects.
Key personnel: Jonas Katzenstein, CEO and producer; Maximilian Leo, CEO and producer; Jonathan Saubach, head of sales and producer.
Incoming: Maximilian Erlenwein's English-language debut The Dive is now in post-production and the first project to be sold by augenschein Sales as part of a strategic partnership with Protagonist Pictures. A September filming start is planned for Jordan Scott's thriller Berlin Nobody with Scott Free Productions, featuring a cast headed by Eric Bana and Kiernan Shipka, followed in the winter by action thriller The Fisher­woman, in co-operation with Stampede Ventures. Projects by Vollrath, Jan-Ole Gerster and Boo Junfeng are also in development.
Maximilian Leo says: "We want to become a key stronghold in Europe for director-driven visions and for ambitious and elevated high-quality movies aimed at a wide international audience."
Contact: info@augenschein-filmproduktion.de