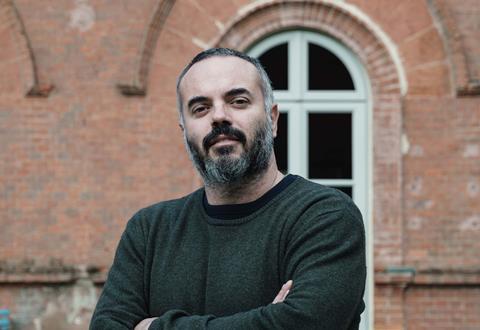 Need to know: TV and dubbing were the main focus of Kino Produzioni when it was founded by Giovanni Pompili and Lucilla Pagnani in 2005. Then in 2011 the company began developing and producing arthouse films, working with rising filmmakers and seeking out co-productions, starting with shorts by directors such as Carlo Sironi and Ali Asgari. Since then, Michele Pennetta's documentary Il Mio Corpo was selected for the 2021 Cannes Acid programme and Sironi's debut feature Sole premiered in Venice, played at Toronto and Busan, and went on to win the European Discovery prize at the 2020 European Film Awards. Kino was a co-producer on Carla Simon's Alcarràs, winner of Berlin's Golden Bear in February. It looks to work with international talent and on crossover titles, trying to reach the widest possible audience.
Key personnel: Giovanni Pompili, CEO and producer; Isabella Weber, head of development.
Incoming: Kino's co-production slate includes Laura Luchetti's The Beautiful Summer, with Portugal's Uma Pedra No Sapato; Netherlands-Belgium co-pro A Beautiful Imperfection by Michiel Van Erp; and Cristina Picchi's debut About The End with Sweden's Fasad. Kino is also working on Sironi's second feature Truly, Madly, Deeply and Michele Vannucci's Delta starring Alessandro Borghi and produced with Groenlandia.
Giovanni Pompili says: "Synergy and sharing are the keywords. Co-productions and collaborations will help us develop new intellectual properties and talents, crucial elements to create content that stands out in the audiovisual market."
Contact: info@kinoproduzioni.it