TIFFCOM (October 22-24) is ramping up efforts to encourage creative collaboration between Japan and the rest of the world.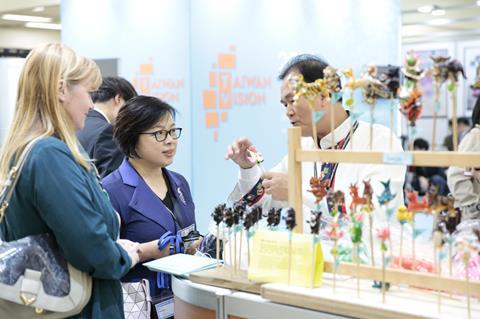 Taking place a few days before Tokyo International Film Festival (October 28-November 5), TIFFCOM is Japan's biggest event for exploring the country's highly developed content ecosystem of films, TV, manga, anime, novels and games. It is also working hard to grow as a content trading platform for companies from the rest of Asia and beyond.
The event is held under the umbrella of Japan Content Showcase (JCS), which encompasses Tokyo International Anime Festival (TIAF, October 22-24) and Tokyo International Music Market (TIMM, October 28-30). TIFFCOM and TIAF are held in the Sunshine City entertainment complex in Ikebukuro, an area famous for its 'otaku' culture, while TIMM is held in Shibuya Excel Hotel Tokyu, in the youth-oriented district of Shibuya.
Due to the enthronement of Emperor Naruhito on October 22 and Tokyo's preparations for the 2020 Olympics, for this year only there will be a three-day gap between TIFFCOM and Tokyo International Film Festival (TIFF), although TIFFCOM CEO Yasushi Shiina says this hasn't had a negative impact on the number of buyers and sellers attending the market.
However, Shiina says he has received feedback from previous attendees that they would prefer the market to take place at the same time as TIFF - and ideally geographically closer to it. This year marks the third time the market will be held in the district of Ikebukuro in northwest Tokyo, after moving from Odaiba in Tokyo Bay. This means the market is several train stops away from TIFF's main venues in Roppongi in the south of the city, although it's closer than Odaiba.
"Although we've heard it may be more convenient if the venue was bigger and closer to TIFF, we've also received positive feedback that this location is more favourable to arrange business meetings, as it's well organised and in an urban area," says Shiina.
Record numbers
This year the market has attracted a record number of 401 exhibitors, compared with 382 last year, among which 229 are non-Japanese companies and organisations, an increase of 30% over 2018. At the time of writing, the number of buyers was tracking around the same as last year at just over 800.
Most of the growth in exhibitors comes from East Asia, especially mainland China, which is hosting two pavilions organised by separate Beijing and Shanghai government and industry bodies. Chinese companies set to attend the market include Huace Pictures, Perfect World Pictures, Wanda Media, Light Chaser Animation Studios and streaming and production giant iQIYI. The first day of TIFFCOM has been designated as 'China Day', during which the market will hold two China-themed seminars and a welcome party.
Italy will also be hosting a pavilion for the first time, organised by industry body ANICA, which is bringing a delegation of Italian film and animation companies, including Animoka Studios, Casanova Multimedia, Sattva Films production and school, Showlab and Studio Campedelli. On the second day of the market, ANICA and Cartoon Italia are presenting a 'Focus on Italy', including an overview of Italy's production incentives, distribution fund and animation sector.
This growing international presence at TIFFCOM - which in the past has been regarded as a mostly Japanese event - stems from efforts by market organisers and associated government bodies to increase creative collaboration between the insular Japanese film industry and the rest of the world. Japanese industry body UNIJAPAN signed a co-operation agreement with China in May 2018, and then with France's CNC in February 2019. Japan is now also in talks for a co-production agreement with Italy. "Both China and Italy have demonstrated a strong willingness to promote co-production and other forms of collaboration business with Japan," says Shiina.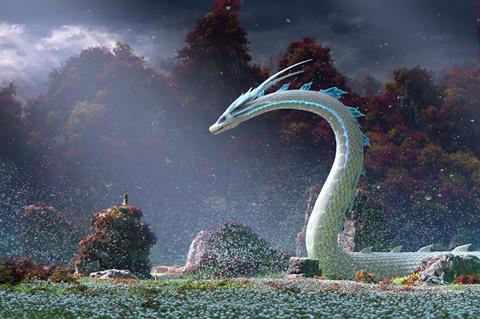 Roberto Stabile, head of ANICA's international department, explains that the organisation is targeting specific markets where it sees potential for growth and collaboration. "In Asia, our three-year China Special Project will be extended to Japan to encourage co-operation between Japanese and Italian producers and help support Japanese distributors that buy Italian films," he says.
Meanwhile, Japan's engagement with the Chinese industry is not surprising as mainland China is becoming a key market for Japanese film, TV and animated content. As political tensions between the two Asian heavyweights have thawed, the number of Japanese films released theatrically in China has been steadily increasing. Earlier this year, Hayao Miyazaki's animated classic Spirited Away grossed $68m at the Chinese box office, nearly 20 years after it was first released in Japan.
While co-production between the two countries is still in the early stages, Shiina says that six Sino-Japan projects are currently moving through the approval process. TIFFCOM's China Day will kick off with a seminar about investing in Sino-Japan collaborations, including a focus on working with China's Qingdao studio complex. The second session includes a forum on Sino-foreign film co-production, with speakers including Chinese directors Zhang Yibai (Fleet Of Time) and Zhang Jianya (Fit Lover), along with Japanese director Yuya Ishii (The Great Passage).
As in previous years, TIFFCOM will also be working with Hollywood trade body the Motion Picture Association (MPA) on its Film Workshop and Pitching Contest (October 23). Co-organised with UNIJAPAN and Digital Hollywood University (DHU), this year's workshop will include a talk by US producer Jon Kuyper (Mad Max: Fury Road) on the differences between shooting low-budget indie films and big-budget studio movies. Meanwhile, the winner of the pitching competition, which focuses on Japanese projects, will be sent on an all-expenses-paid trip to Los Angeles to network with US studio executives and talent agents. One of the projects will also be invited to pitch for funding from the MPA APSA Academy Film Fund during the Asian Pacific Screen Awards in Brisbane, Australia.
Show of strength
But while TIFFCOM is building bridges with the rest of the world, it's still the biggest platform for exploring the multifaceted world of Japanese content. This year, the local industry has seen box-office blockbusters, such as Makoto Shinkai's Weathering With You, and the first French-language film from Japanese filmmaker Hirokazu Kore-eda, The Truth, which opened Venice Film Festival just one year after he won the Palme d'Or in Cannes for Shoplifters. And while it feels inappropriate to celebrate in a year in which 35 people lost their lives in the arson attack at Kyoto Animation Studios, the fact the tragedy resulted in a global outpouring of grief bears witness to the international impact of Japanese culture.
As usual, all the major Japanese film and TV studios will be attending TIFFCOM - including Toho, Toei, Shochiku, Pony Canyon, NTV, TBS, Gaga Corp and Nikkatsu - along with many smaller companies that specialise in trading Japanese intellectual properties (IP), including manga, anime, books, characters and games. Over the past few years TIFFCOM has introduced several initiatives to support attendees who are interested in acquiring Japanese IP and this year exhibitors involved in these business activities will have an 'IP' mark displayed on their company plate and website.
In addition to sales booths and networking events, around 25 films have booked market screenings in the screening rooms of the Sunshine City complex adjacent to the market. Titles include Gaga Corp's Hell Girl, Shochiku's Special Actors, Good Move Media's documentary The River In Me, Beijing Bona Film Group's recent Chinese box-office hit The Bravest and Chinese animated feature White Snake, from Light Chaser Animation Studios, which played in competition at Annecy this year.
For attendees staying in Tokyo until TIFF kicks off, there will be tours in between providing an introduction to Japanese culture.