As Europe's production sector begins to revive, TV companies predict demand will be high for their completed content at this month's virtual Mipcom and hybrid Canneseries event.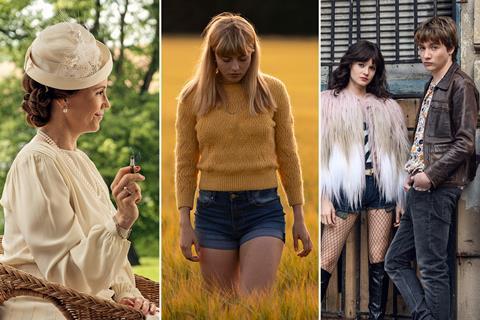 Oliver Bachert usually goes for a smart-casual look in professional situations, as executive vice president of international sales and acquisitions at German film and TV company Beta Film. But when Screen International catches up with him in late September to discuss the state of the European TV business some six months into the Covid-19 pandemic, he and his colleagues in Beta's Munich office are dressed in full traditional Bavarian costume.
"Oktoberfest was cancelled, so we're holding our own virtual event in the office. I was just saying, 'Thank God this isn't a video call'," he laughs.
Munich's world-famous beer festival, which usually attracts some 6 million visitors, will not be Bachert's only virtual event this autumn. The Beta team is busy preparing for the virtual edition of Mipcom, which has been forced to move online due to the ongoing health and travel challenges of the pandemic.
Its special Mipcom Online+ platform will be live from October 5 to November 17, while a focused screenings, events and conference programme bannered Mipcom Week will run October 12-16. Alongside this, the Canneseries TV festival will also hold a special hybrid physical and virtual edition from October 9-14.
This virtual sales world is nothing new for the Beta team. Like the rest of the TV sales sector, it was first forced online in March when Mipcom's sister event MipTV was cancelled and the team has not been to an international physical event since.
"The novelty isn't there anymore," Bachert admits. "Everyone's used to links and video chats. This situation has pushed the digital native-ness of professionals. The challenge is keeping it fresh and inventive and not do something people are sick of seeing after five months online."
Ahead of engaging buyers, the biggest challenge for TV companies over the past six months has been getting the production pipeline flowing again after the lockdowns of the spring and early summer.
"We've been lucky. We've had delays but everything that was supposed to be finished now, is finished," says Bachert, listing shows such as 3 Caminos and Alive And Kicking from Spain, Russian mystery tale Dead Mountain and Canada-set Hudson & Rex.
"The diversity of our productions has helped, but a key advantage is that our core production activities are in Europe where governments have set up insurance or at least back-up funds, which has enabled productions to get back on set more quickly."
The fact France was one of the first countries to announce a $59m (€50m) guarantee fund covering potential Covid-19 related losses back in May has given the local TV sector a jumpstart on other territories.
"Beyond the practical implications, it had a strong psychological impact because it showed the government was behind productions getting back on set," says Thomas Anargyros, newly appointed CEO of Mediawan Studio, the new drama strand of rapidly expanding Paris-based content conglomerate the Mediawan Group. He also has a wide overview of the situation as president of French audiovisual body USPA. "I would say we're now working at higher levels than before. Partly because there are so many productions catching up and partly because of the extra demand from both traditional broadcasters and the platforms."
The only major sticking point is for productions shooting across multiple territories due to ongoing travel restrictions and the lack of a pan-European indemnity scheme, let alone an international one.
"It's very difficult for a French production to shoot outside of France. It's impossible to shoot [a French production] in the US or the UK, and while it's possible to shoot in Belgium and Germany, it remains very difficult," says Anargyros.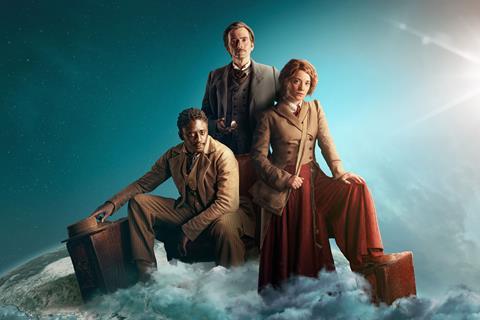 Unsurprisingly, the new adaptation of Jules Verne's Around The World In 80 Days starring David Tennant as Phileas Fogg is one of the biggest productions facing this challenge. Shooting was put on hold in March but is due to restart in mid-October.
"It was complicated. It's a big $30m production shooting in different parts of the world but it's in pre-production right now," says Monica Levy, co-head of drama sales at Paris-based Federation Entertainment, which is lead producing the show with London-based Slim Film + Television.
"That is the last of our productions on hiatus because of the virus. Everything is back online now and doing well," adds Federation's co-head Jean-Michel Ciszewski.
Over at UK-based TV production and distribution giant Fremantle, 45 of the 54 scripted shows in production at the time of the mid-March lockdown were back in production or had been fully delivered by the end of September, with the remaining nine pushed back to later in 2020 or early 2021.
"We have been quietly pushing forward and getting into production everywhere we can," explains Christian Vesper, Fremantle's executive vice president and creative director, global drama. "Our company in Israel, Abot Hameiri, managed to put into production and wrap an entire season of Shtisel in between the two Israeli lockdowns. We shot a whole season of our Norwegian show Exit and have just got back to shooting Anna, our new Italian project by Niccolo Ammaniti, which is filming in Sicily."
Mipcom and Canneseries
There is a sense among European TV sales executives that there will be extra demand for their shows this autumn in the absence of new series out of the US, where production has been slower to resume. Most companies have signed up for Mipcom's virtual booths but nearly all of them have created their own meeting and screening platforms.
Sales division Mediawan Rights, for example, will hold a special event on its own platform from October 5-9, entitled Mediawan Days.
"Mediawan as a group has undergone a rapid expansion at a time when none of us can travel. We felt it was important to create an event-style initiative showcasing what we do," explains Valerie Vleeschhouwer, managing director of Mediawan Rights.
Mipcom highlights include two new shows from Call My Agent! producer Mon Voisin Productions: Cheeky Business, about the creation of France's first erotic chatline in the 1980s, which is completed; and costume drama Diane De Poitiers, starring Isabelle Adjani as the powerful 16th-century noblewoman, which is in development.
Beta will repeat its Virtual Beta Brunch, a digital iteration of its popular Cannes event that drew some 1,500 participants during the virtual MipTV.
Hot project launches include ITV commission Professor T starring Ben Miller as a Cambridge University professor of criminology, which is due to start shooting in the UK this month. New shows 257 Reasons To Live and Atlantic Crossing will make their international debut in Canneseries.
Three Federation titles have also made it into the Canneseries Competition: Cheyenne & Lola, Red Light and Partisan. Its other new shows include the second season of Martinique-set police drama Deadly Tropics, which is shooting right now.
"When clients see a show has been selected for Canneseries, it further piques their interest," says Levy.
As well as Ammaniti's Anna, Fremantle's Mipcom slate includes German drama We Children From Bahn­hof Zoo, an adaptation of actress Christiane F.'s account of her slide into drug abuse and prostitution as a teenager, and Tobias Lindholm's thriller The Investigation. Both completed post-production during lockdown.
In spite of this hive of online activity, many TV professionals across the production and distribution chain hope the virtual reality of the last six months will soon come to an end.
"Everyone is starting to feel the strain of not meeting in person. It's a cliché but this is a business that's driven by personal relationships, contacts and ideas," says Fremantle's Vesper. "At a certain point, it's hard to keep expanding that world of ideas over the phone or on Zoom. With the kind of television we're making and the kinds of filmmakers and producers we're working with, they need to feel protected and encouraged."
He cites his relationship with Chile's Pablo Larrain and Juan de Dios Larrain whose joint production company Fabula has an exclusive first-look deal with Fremantle, the first fruits of which included psychological thriller La Jauria.
"In the past, we would get together in Los Angeles, Santiago or London to talk through projects and spend time going through ideas," says Vesper. "Projects are still going through but who knows what ideas would have come up if we had been sitting physically together."