EXCLUSIVE: Hellboy actor Ron Perlman and Suffragette director Sarah Gavron among jury to select winning features.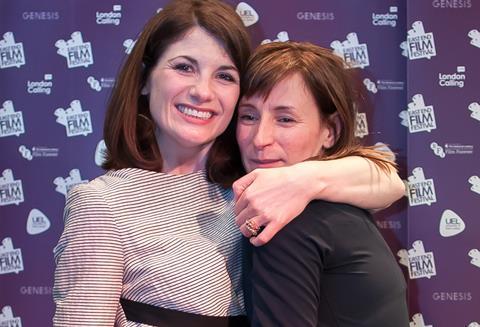 Female filmmakers have swept the awards at the 15th East End Film Festival (June 23 - July 3) for the first time.
The films, which also each focus on a female protagonist, include As I Open My Eyes, Sonita, Adult Life Skills and The Third Dad.
"It's fantastic to see so many women represented," said EEFF director Alison Poltock. "With women making up less than 14% of filmmakers in the UK, it shows that whilst the quantity may be low, clearly the quality is extremely high."
Leyla Bouzid's As I Open My Eyes won the festival's best feature prize. The film, which centres on an 18-year-old girl who fights family pressure in Tunisia, was chosen by a jury comprising EEFF director in residence Tolga Karaçelik (Ivy), film writer and producer Kaleem Aftab, Bangladeshi filmmaker Mostofa Sarwar Farooki, US actor Ron Perlman, and British director Sarah Gavron (Suffragette).
"This told an important story in a way that engaged me emotionally," said Gavron. "It has a very naturalistic improvised feel, was culturally revealing, and captured the complex political moment in Tunisia through a personal story. Fascinating in terms of the themes it explores around political censorship and the role of women."
Bouzid, whose debut feature was first seen at Venice and Toronto last year, will be invited back to the EEFF in 2017 as director in residence.
Best documentary went to Rokhsareh Ghaem Maghami's Sonita, which follows a young Afghan refugee living in Iran who rejects an arranged marriage in order to pursue her dream of making rap music.
The jury comprised multimedia artist Bob & Roberta Smith, filmmaker Katharine Round, writer-director Mark Donne and punk musician Bruno Wizard.
EEFF's Accession Award, which focuses on a different discipline each year and this year centred on screenwriting, was awarded to Rachel Tunnard - writer and director of British feature Adult Life Skills, starring Jodie Whittaker.
Tunnard, whose coming of age comedy won the Nora Ephron Prize at Tribeca, was selected by playwright and screenwriter Bola Agbaje.
The recipient of Best UK short was documentary The Third Dad by Theresa Moerman Ib, described as "a personal journey that interweaves memory, self-discovery and a desperate attempt at reconciliation".