EXCLUSIVE: Emmanuelle Bercot also cast; Celluloid Dreams, Avenue B pact for feature.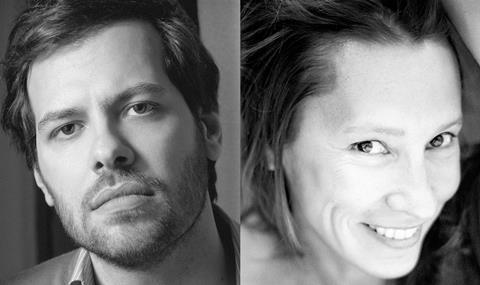 Paris-based Celluloid Dreams has boarded French director Sebastien Marnier's high-school-set thriller School's Out, featuring Laurent Lafitte and Emmanuelle Bercot in the cast (pictured).
Caroline Bonmarchand of Avenue B is producing. She previously collaborated with Marnier on his well-received debut thriller Faultless (Irréprochable), starring Marina Foïs as a down-on-her-luck estate agent who is hell-bent on getting her old job back at an agency in her provincial home-town, whatever it takes.
For School's Out, Elle co-star Laurent Lafitte is set to play protagonist Pierre Hoffman, a substitute form tutor, brought in after his predecessor commits suicide by throwing himself out of the classroom window in front of his teenage students.
Actress and film-maker Emmanuelle Bercot will play another teacher in the school. Other cast members will include French rapper Gringe, Pascal Greggory, Greg Montel, Thomas Scimeca and Véronique Ruggia.
Lafitte's character Hoffman finds that six of his new students seem strangely indifferent to what they witnessed and as time goes on he observes that this small, tight-knit group exerts a strange sinister influence over the rest of the school.
He becomes obsessed with the group, who are unusually smart and precocious, discovering it is united by a dark vision of a doomed future and contempt for adults. This obsession turns into terror when he discovers their ultimate, extreme and dangerous goal.
Marnier has adapted the screenplay from the French writer Christophe Dufosse's 2007 novel School's Out (L'Heure De La Sortie) which was translated into 10 languages.
Principal photography will begin in June. Key crew include director of photography Romain Carcanade, costume designer Marité Coutard and sound engineer Benjamin Laurent.
Celluloid Dreams will kick-off sales on the project in Cannes.
Its slate will also include festival titles André Téchiné's Golden Years, which will premiere Out of Competition, Iranian director Ali Soozandeh's Directors' Fortnight selection Tehran Taboo and Gustavo Rondon Cordoba's La Familia, which will debut in Cannes Critics' Week.
The company is also selling Sundance hit Person To Person by Dustin Guy Defa, and Silvio Soldini's romantic comedy Emma starring Valeria Golino.