Greta Vs Climate, a film about teenage climate change activist Greta Thunberg, was one of the hottest projects pitched at Danish documentary festival CPH:DOX's FORUM event this week.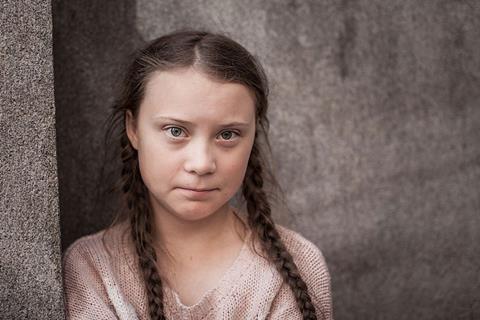 The FORUM team had invited Swedish director Nathan Grossman and producer Fredrik Heining of B-Reel to pitch the film several months ago, and it became even more topical on March 14 when Thunberg, 15, was nominated for the Nobel Peace Prize. Greta Vs Climate is already backed by the Swedish Film Institute and SVT.
Other projects stirring a lot of interest at the FORUM included:
Guido Hendrikx's A Wonderful Horrible Story, about our gaze towards the pain of others; Marcus Vetter's World Economic Forum, an inside look at the elite Davos event; Phie Ambo's Organized Wilderness, about a nature reviving project; Tonje Hessen Schei's next project Hallelujah; Kathryn Ferguson's music documentary Nothing Compares; Axel Danielson and Maximilien Van Aertryck's Broadcast, a look at the camera's power on human beings; Sharon Shattuck and Ian Cheney's The Eyes To See, a look at the bias against women scientists; Viktor Kossakovsky's Architecton, about new ways of seeing and building; and Mania Akbari and Amin Maher's Libido, in which the filmmaking mother and son confront the consequences of his childhood sexual abuse.
The Eurimages Co-Production Development Award, presented for the sixth time at CPH:FORUM, is worth $16,840 (Euros 15,000). An international industry jury awarded it to Four Brothers, directed by Pieter-Jan de Pue, and produced by Belgium's Vincent Metzinger and Bart Van Langendonck of Savage Film. The story is about four Eastern Ukrainian brothers who fought on opposite sides when conflict erupted in 2014.
The jury said the project "impressed us by its integrity and powerful cinematic language and a strong creative team with a proven track record. This project gives a contemporary look on the impact and the harshness of belonging and isolation within a family in a war situation."
This year for the first time, FORUM also did a reverse pitch for scientific researchers to present their research projects to an audience of producers who might be inspired to turn those into film ideas.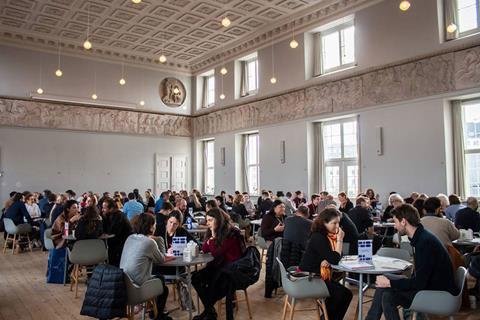 New York-based Debra Zimmerman, executive director of Women Make Movies, said, "I appreciated that the presentations by the scientists were before the filmmaker ones, because I had a chance to really think about science in a different way."
Tereza Simikova, the new head of CPH:FORUM, added, "We had a great reaction from the producers who enjoyed a new way of exploring potential film topics".
Roundtable discussions on the Science Day were also welcomed. "That was really well received by the community," Simikova said. "People told me that we were bringing back the creativity of the business by sitting together and having them brainstorm for 70 minutes."
At the CPH:WIP, attendees were blown away by the footage presented of Katja Hogseth's The Self Portrait.
CPH:LAB, a talent development programme that celebrates innovative projects, for the first time welcomed industry to explore project prototypes. Standouts included Resorts, which will be a full-length feature documentary, as well as a 360 degree immersive video installation, looking at "the human tourist as a species" as well as the impacts of globalism and consumerism. The project will start shooting next week in Gran Canaria; Rikke Tambo Andersen produces for Tambo Film with Bullitt Film and Plattform Produktion also on board. Denmark's Mette Carla Albrechtsen directs.
Another LAB highlight was You Can't Watch This, co-directed by Sebastian Cordes and Michael Graverson and produced by Mette Mikkelsen. The project explores the morality of a banned 1973 film that shows a drug addict overdosing and dying on screen. Cordes said the project will be a "true-crime hybrid" that can encompass a feature film, a podcast and an immersive installation.
Reflecting on the event as a whole, some industry attendees did question if too much was going on at once, saying they regretted missing out on CPH:CONFERENCE sessions because they were going on at the same time as FORUM meetings and pitches. And some attendees remarked that more diverse geography of projects would be welcomed (especially more from Asia, the Americas or Africa), as would more pitches from directors and producers of colour.
March ahead
This is the third year that CPH:DOX has been presented in its new March dates (having moved from a previous November slot). The timing works well, industry attendees said. Andrea Hock, director of sales at Vienna-based Autlook, noted, "I think the dates in March work wonderfully, as it's a nice counterpoint to the other big pitching markets for docs in summer (Sheffield Doc/Fest) and winter (IDFA). Also the festival programming seems to benefit from the dates with many international premieres after Sundance world premieres."
Elise McCave, director of narrative film at Kickstarter agreed the March dates are well placed in the festival calendar. "It sits neatly between SXSW and Tribeca and what nicer antidote to those major US festivals, in hectic major US hubs and awash with brand sponsorship, than a documentary-focused affair in the decidedly dignified and candlelit Danish capital?"
Hock added, "The presented projects get stronger every year." The mix of attendees also impressed her, "It's positive to see a big variety of professionals attending that you normally don't have at European festivals – agencies, different arts funds, museums, etc."
Claire Aguilar of the International Documentary Association added, "The industry pitching has always been unique in both its scope and focus and risk-taking and innovative with genre and form for non-fiction projects."
McCave agreed, "The quality and range of projects in the forum this year was high and broad. They did a great job of both gathering together projects with similar appeal - like the more artistic docs at the beginning of Thursday morning, and the day of science projects on Tuesday - and also of keeping it varied with plenty of surprise gems."