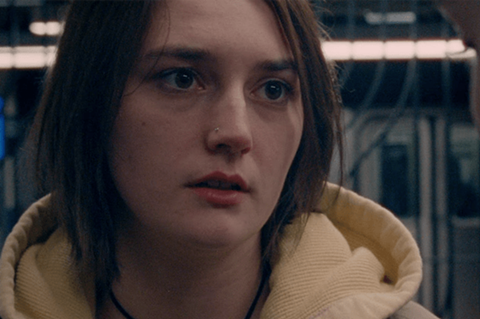 Eliza Hittman's teenage pregnancy drama Never Rarely Sometimes Always has won the Screen Berlin 2020 Competition jury grid, with an average score of 3.4.
It pipped Tsai Ming-liang's Days by one point, having gained top score fours (excellent) from three critics: Segnocinema's Paolo Bertolin, Meduza's Anton Dolin and The Morning Star's Rita Di Santo. It was the only title to receive solely positive scores of either four or three (good).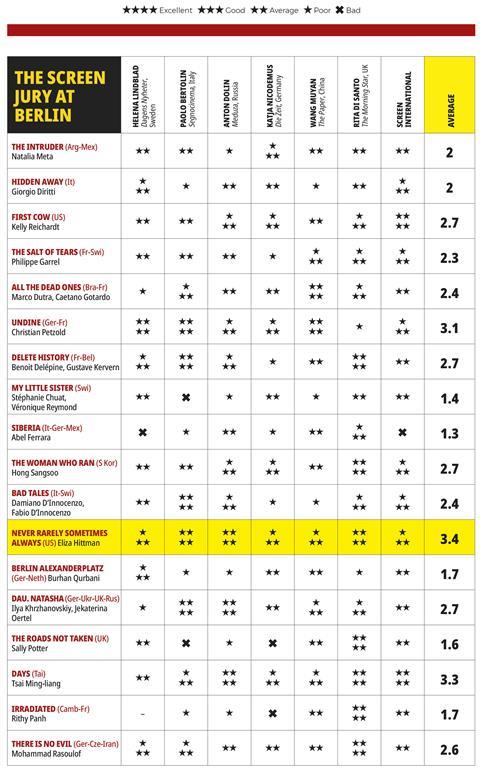 Behind the 3.3 score of Days was Christian Petzold's Undine, with a 3.1 average.
The 3.4 score tops the winners for each of the last two years; the 3.0 tie between Synonyms and A Tale Of Three Sisters in 2019, and Isle Of Dogs' 3.3 in 2018.
Hittman's film, which premiered at Sundance this year, follows a pregnant 17-year-old girl who is unable to have an abortion in her home state of Pennsylvania. She travels to New York City with her cousin, seeking a termination without her family finding out.
It is produced by Mutressa Movies with Rooftop Films, Tango Entertainment, PASTEL, Cinereach and BBC Films.
Focus Features will distribute it in the US, with Universal Pictures International handling distribution outside North America excluding the free UK TV rights retained by BBC Films.
At the other end of the grid, Abel Ferrara's civilisation retreat feature Siberia ended up bottom with a 1.3 average. Stéphanie Chuat and Véronique Reymond's My Little Sister fared little better with 1.4, while Sally Potter's UK title The Roads Not Taken took 1.6.
The mean across all scores was 2.3, nearer 'average' than 'good' and up on the 2.2 of last year.
Last year's Cannes jury grid was won by Bong Joon Ho's Parasite; the first award given to the film ahead of its Palme d'Or, Bafta and Oscar successes.

The awards for the 2020 Berlinale are presented at the ceremony this evening, beginning at 18.00 GMT.