EXCLUSIVE: Streaming giant is fully-financing the debut feature as a director from actor Lu Yulai.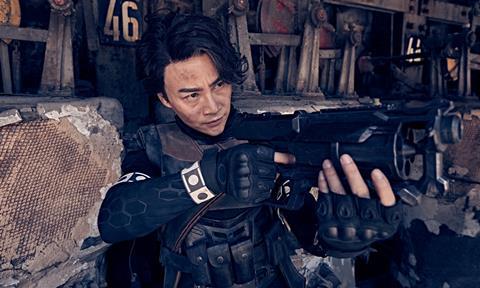 Aggressively expanding online platform iQiyi has moved into fully financing its own productions, starting with Lu Yulai's My Town, which was selected as a Hong Kong-Asia Film Financing Forum (HAF) project in 2015.
Currently in production, the film stars Geng Le (Beijing Love Story) and Qi Xi (Mystery) in a story about a love triangle.
Lu, who is making his feature directorial debut with the film, is best known as an actor with credits including Gu Changwei's Peacock. His short Brother screened at Busan in 2013.
iQiyi is also fully financing Jiang Kaiyang's crime action film Even Stronger (working title) and Zhang Xiao's comedy I Am Your Mom.
Even Stronger is currently shooting, while I Am Your Mom, starring Yan Ni (The Wasted Times) as a single mother raising a rebellious child, is in post-production.
Since launching production arm iQiyi Motion Pictures in 2014, the streaming giant has mostly invested in third-party productions, including Jonathan Li's The Brink and Feng Xiaogang's Bloom Of Youth, but it is now ramping up both in-house production and theatrical distribution. It will next release Golden Horse Awards winner The Summer Is Gone in China on March 24.
iQiyi has also established a new division, headed by Chen Xiao, to oversee local distribution and international sales. The sales arm has clinched a North American deal on martial-arts action title Kung Fu Traveler [pictured], starring Tiger Chen, which has gone to Crimson Forest and Hannover House. It has also picked up Seong Siheup's Unexpected Love and Song Haolin's Mr Zhu's Summer for international sales.