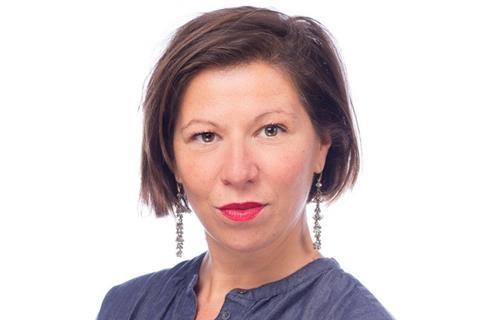 Outgoing Gaumont executive Cecile Gaget has been named president of international production and distribution at UK-based Anton.
Gaget, who officially steps down as head of international production and distribution at Gaumont on September 30, will take up her new role at production and financing firm Anton on October 1.
In her new role, based between Paris and London, Gaget will work closely with founder Sébastien Raybaud and the Anton team to further expand the firm's film production and distribution arm, which launched in 2019.
In addition to guiding international growth at the company, she will also establish and develop new film projects, and said she had an "aim to create a home for bold filmmakers and creators".
Gaget previously spent 13 years at French film company Gaumont, overseeing international distribution including international acquisitions, English and local-language productions and foreign remakes, and set up the company's US film division.
Prior to Gaumont, Gaget co-founded and was managing director of Rezo Films International having previously served as vice president of marketing and international sales at TF1.
Anton was founded by Raybaud in 2011 and has co-financed internationally successful features including the Paddington franchise, Non-Stop and Shaun The Sheep Movie.
It co-finances an ongoing high-end drama fund with the BBC that includes productions such as McMafia, Les Misérables, Gentlemen Jack and His Dark Materials.
The company, which has offices in London and Los Angeles, has a film slate that includes Naked Singularity, starring John Boyega; Greenland, starring Gerard Butler, set to be released by STX this year; and The Night House, starring Rebecca Hall, which Searchlight Pictures acquired for worldwide distribution at Sundance in January.
Anton is also a financier and producer on upcoming animated feature Fireheart from the creators of Ballerina (aka Leap!). In addition, the company's TV content arm self-commissioned short form drama series Cheaters with the BBC and Clerkenwell Films, and is producing short form thriller series Curs_r with Ridley Scott and Quibi.
Anton also recently announced the launch of Beiboot, a joint representation venture, with former BBC Studios executive Tobi de Graaff.
This week, Gaumont announced it had appointed Alexis Cassanet as its new head of international sales and distribution, ahead of Gaget's departure.